With less than a week until the World Cup opens in Brazil, violent protests and strikes are breaking out across the country by groups angry about the changes the sporting event has brought - and, more crucially, what it hasn't.
Police in Brazil used tear gas to break up protesters Friday, on the second day of a metro strike that has left Sao Paulo's transport in chaos.
The people of Brazil will not hide the anger they feel towards their Government and are showcasing their frustration that millions of dollars is being pumped into the funding of an eight-week extravagance.
Protests have hit every major city across Brazil as people react furiously to money being spent on the World Cup, when it desperately needed for education, better wages, hospitals and the eradication of violence, drugs and weapons from their streets.
These powerful images show that the people of Brazil want justice against corruption and greed – and all the world is watching.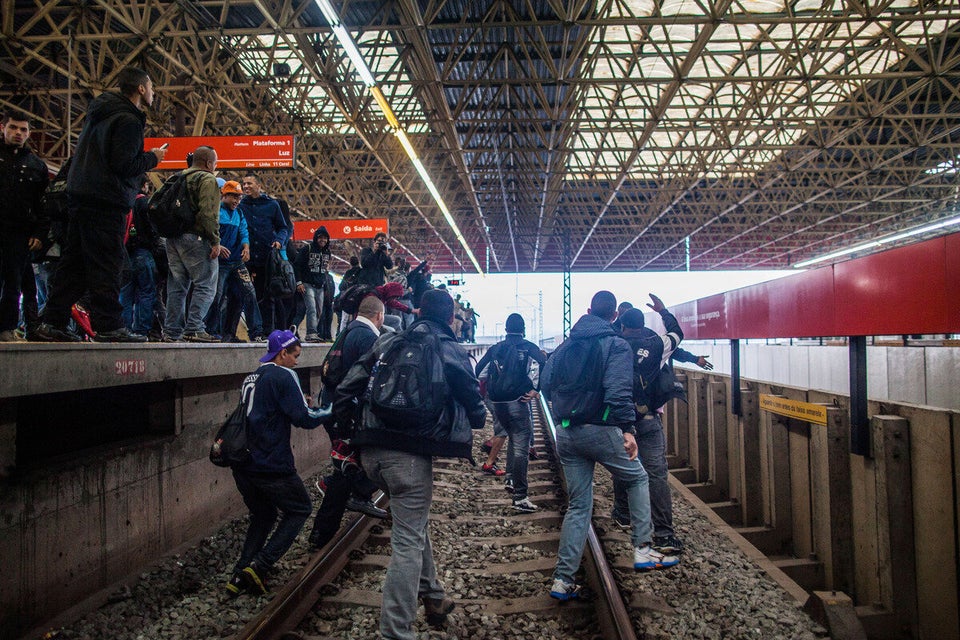 Chaotic Images Show Brazil Is Still Not Happy About The World Cup
Nearly half of the stations were closed and there was gridlock on the streets of Brazil's largest city, which will host the opening match of the World Cup next Thursday.
Cup organisers have fretted for a year that a resurgence of mass anti-government protests could mar soccer's premiere event.
But the authorities and courts haven't shown any ability to force public workers in services essential to the World Cup to show up for their jobs.
Unions across Brazil are using the leverage of the World Cup in an effort to get concessions from authorities, as has happened before other big sporting events. Ahead of South Africa's World Cup in 2010, bus drivers went on strike.
So far, it's often worked, as in the case of federal police officers and garbage collectors in Rio de Janeiro who have won better wages recently.
Related