A father of three remained in a critical condition in hospital today following a farm accident that claimed the life of his eight-year-old son.
Bertie Christie, 52, was fighting for his life in the Causeway Hospital in Northern Ireland after he and his son Robert were overcome by slurry fumes on a farm near Dunloy, Co Antrim yesterday afternoon.
Robert, a pupil at Knockahollet primary school, was airlifted to Belfast's Royal Victoria Hospital but medics were unable to save him.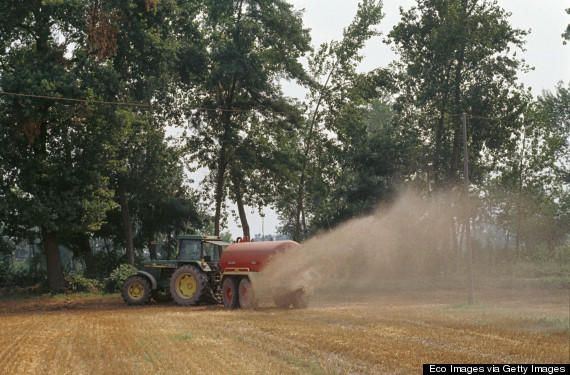 File photo
Investigators from Northern Ireland's Health and Safety Executive are trying to piece together exactly what happened.
It is understood the father and son were mixing slurry on a farm belonging to a family friend.
Bill Kennedy, who lives close to the Christies, said the community was stunned.
"The whole community is absolutely devastated," said the shop owner and DUP councillor.
"They are shocked, can't believe or take in what has happened. They are a popular family. Bertie does a lot of work around local farms, he's that type of person.
"I have no doubt the community will rally round and help the family just like the family has helped others in the past."
Sinn Fein MLA for the area Daithi McKay said: "The thoughts and prayers of everybody in this rural community are with the family of those involved in this tragic incident."
North Antrim Assembly member Jim Allister said his thoughts were with the Christie family.
"It is deeply distressing to hear of another slurry tank tragedy," said the leader of the Traditional Unionist Voice party.
"The involvement of a young boy makes it all the more heart rendering.
"The risks which farming families face are often not fully understood in the wider community. The dangers are ever present and when they claim lives then it comes home to us all just how vulnerable farming families can be."
The tragedy is the latest in a series to rock the agricultural community in Northern Ireland.
The most high profile unfolded in September 2012 when up and coming Ulster rugby star Nevin Spence, his father Noel and brother Graham died after entering a slurry tank.
That fatal incident happened after Graham, 30, went into the tank in an attempt to rescue a dog at the family's farm outside Hillsborough, Co Down.
Nevin, 22, went in to assist his brother but also lost consciousness before 58-year-old Noel was killed trying to save his sons.