With all eyes on Brazil and the imminent World Cup, it can be easy to forget the important things in life - such as giving blood.
During high-profile sporting events the numbers of blood donors can dip, so health officials are urging people to get off the bench and donate.
According to an NHS Blood and Transplant spokeperson, a recent international football tournament saw the number of blood donations collected on England football match days fall by up to 5% on the day, and up to 12% the day after.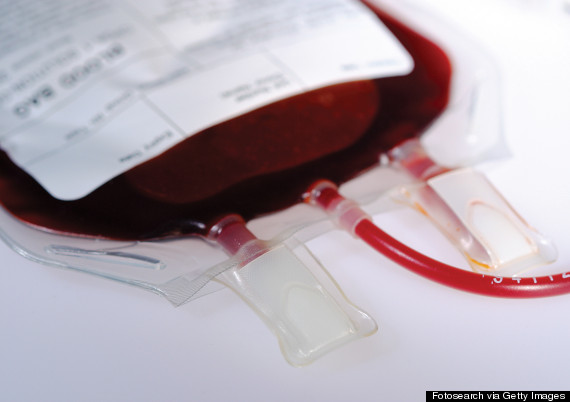 And Andy Murray's Wimbledon final last coincided with a 30% lower number of daily donations compared with the previous year, she said.
The organisation is also appealing for more first-time donors to come forward to help protect blood supplies.
Around 118,000 more first time donors are needed to attend a donation session between now and December, a spokeswoman said.
LIKE HUFFPOST UK LIFESTYLE ON FACEBOOK | FOLLOW US ON TWITTER | WE'RE ALSO ON INSTAGRAM
Each year 200,000 new donors are required to come forward to replace those who can no longer donate for health or other reasons. But even though it is mid-way through 2014 - just 82,000 new donors have come forward, she said.
Jon Latham, assistant director for donor services and marketing at NHS Blood and Transplant, said: "We're issuing a 'call up' for more to come forward because we know blood donation falls off the to-do list during hot weather and summer holidays, and big public events like the World Cup."
ALSO ON HUFFPOST UK LIFESTYLE:

Boy Used Pocket Money To Feed Stray Dogs, What Happened Next Will Restore Your Faith In Humanity

78-Year-Old Vegan Male Bodybuilder, Jim Morris, Will Make You Reconsider Your Diet
He added: "We want potential donors to know they can do something amazing for their country just as the England team will hopefully do in Brazil.
"Make a date to donate and please keep your appointment to help us maintain and ensure stock levels for the coming months and for the future."
:: To register and book an appointment to donate, visit www.blood.co.uk or call 0300 123 23 23.