An Islamic primary school has been deemed failing by the education watchdog after it was found with books promoting stoning, lashing and execution. Ofsted rated Olive Tree Primary School in Luton, Bedfordshire, as inadequate after inspectors found "pupils' contact in school with people from different cultures, faiths and traditions is too limited to promote tolerance and respect for the views, lifestyles and customs of other people".
The fee-paying school's chair of governors, Farasat Latif, rejected the report, describing it as "highly politicised". "It was not about education," he said. "It was about Michael Gove, whipping up racist hysteria and Michael Wilshaw dancing to his poisonous tune. Muslims are left feeling alienated and victimised; perfect breeding for extremists."
SEE ALSO:
The Department for Education said the school would now have to produce an action plan to address the issues raised and would "not hesitate to take tough action if required". The school, which teaches boys and girls aged five to 11 years and shares its premises with a mosque, was inspected last month with a number of measures for improvement put in place.
Along with library books that "promote fundamentalist views" which "have no place in British society", the report found there were too few books about the world's other major religions. Books available to children included The Ideal Muslim by Dr Muhammad Ali Al-Hashimi, which advocates parents hitting children if they do not pray by the age of 10, the report said.
Another, Commanders Of The Muslim Army by Mahmood Ahmad Ghadanfar, was said to praise individuals who "loved death more than life in their pursuit of righteous and true religion". It said the books were available without providing explanation or context, with some failing to promote gender equality.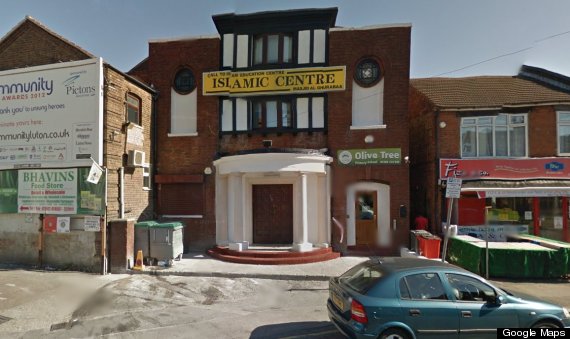 The Olive Tree Primary school in Luton was found to have books on stoning
Inspectors also said that too many key standards for independent schools were not met in the curriculum, along with the "spiritual, moral, social and cultural development of pupils, and the welfare, health and safety of pupils. Too little teaching is good enough to ensure that pupils of all abilities make the best progress they can," the report added.
The school, which charges fees of £1,650 a year, was last inspected by Ofsted in November 2005. Rejecting the findings, Latif said: "It is a half-baked, highly politicised report, replete with factual inaccuracies, and based upon an inspection that was abandoned halfway through. "The inspectors come into our school looking for evidence that we promote extremism and intolerance, quizzing nine-year-old children about their attitudes to homosexuality, gay marriage and terrorism. They found no evidence.
"We gave ample evidence of how our school prepares children to participate as active members of British society citing assemblies on topics as diverse as tolerance, love for humanity, law and order, and being British and Muslim." Latif insisted the school has regular visits from non-Muslim faith leaders and said it actively promotes citizenship, the legal system and equal opportunities. The Department for Education spokeswoman said: "All schools - including Olive Tree Primary - must promote tolerance and harmony between different cultures.
"We asked Ofsted to carry out an inspection at Olive Tree and they found they are not meeting this requirement. We now require the school to produce an action plan to address these issues and ensure it meets the independent school standards. We will monitor progress closely and, as we have repeatedly demonstrated in all types of school, will not hesitate to take tough action if required."