Fans of 'The Bridge', 'Borgen' and 'The Killing' all have their favourites when it comes to their Scandinavian heroes and heroines, but one thing on which most are agreed. When it comes to bleak, anti-social compassion in the hands of our Nordic TV cops, Wallander's the daddy.
BBC4 viewers saw Krister Henriksson sign off as the Swedish detective, and now the final six films starring him in the role are set to be released.
WATCH: We have the exclusive trailer for the final series above
As is evident from the dialogue in the trailer, Wallander is in trouble. He's still an intense and headstrong maverick, eating badly, sleeping little and contesting with a very complicated private life and far too much compassion for the murderers he tracks down. And now he's more vulnerable than ever before.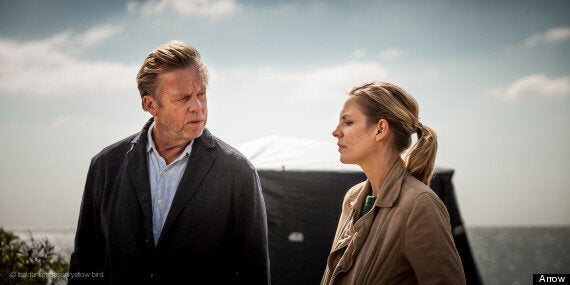 Krister Henriksson is signing off as Wallander after nine years in the role
Krister Henriksson first played the role in 2005, long before his star burned bright on the London stage too. His success as the detective inspired the BBC to commission Kenneth Branagh in a British version, and paved the way for all those Nordic hits that followed.
The box set including films 27 to 32 in the series, which kick-started the UK's love of all things Scandi-Saturday night, will be available on DVD and digital download from Monday 23 June.