After just a few days in the 'Big Brother' house, this year's housemates have made their first nominations, putting Tamara, Jale and Danielle up for eviction - but who got Pauline's vote?
Unlike the rest of the gang, Pauline - who currently holds all the power in the house - got to make just one pick, and her nomination will face the public vote every week until the final.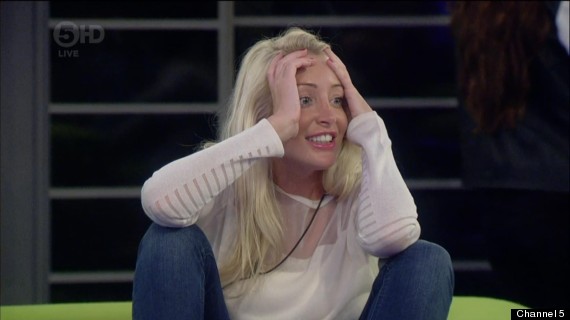 Tamara finds out she's up for eviction
After plenty of deliberation, Pauline decided Jale was her choice, citing a row over chicken, where Jale was told off for taking too much food, as her reason.
A clip of Pauline's decision, including an explanation of its implications, was played to the housemates and Jale admitted that it was all "a lot to take in".
Everyone seemed shocked that Tamara was up for eviction, however Danielle has already been having disputes with her roomies.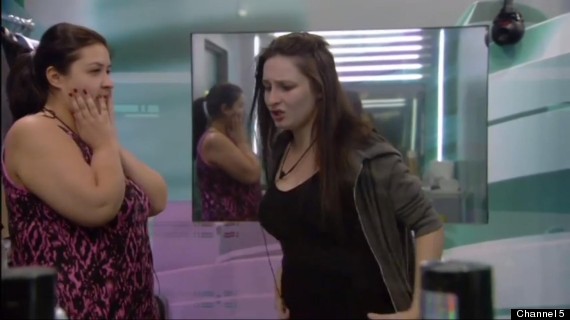 Danielle vents her frustration to Jale
Catholic lingerie model Danielle argued with a group of the contestants in last night's show when she found their conversations about sex and pornography too graphic.
Tamara then told Danielle she should "f*** off" if she doesn't like the group's conversations.
Danielle has also infuriated the group with her opinion on gay marriage.
I don't agree with that. I'm not in favour of same sex marriage but I'd never turn around and say, 'you're going to hell...', God still loves you regardless," she stated yesterday. "I just don't agree with it in the church of God."
Prior to finding out who was up for eviction, Winston and Tamara shared their worries over their nominations.
Nobody can vote for Helen as she was granted a fast pass to the final in the launch night's first big twist.
Pauline's time as the 'power housemate' has now ended and the next person to take charge will be acting in secret.
See the full list of who nominated who, and all the snaps from the nominations show, below…
Danielle: Matthew and Steven
Matthew: Danielle and Jale
Toya: Marlon and Christopher
Christopher: Danielle and Matthew
Helen: Jale and Ashleigh
Marlon: Toya and Mark
Kimberly: Tamara and Ash
Chris: Tamara and Winston
Mark: Kimberly and Jale
Tamara: Jale and Kimberly
Winston: Marlon and Danielle
Ash: Danielle and Ashleigh
Jale: Steven and Tamara
Ashleigh: Tamara and Winston
Steven: Jale and Chris
LIKE US ON FACEBOOK | FOLLOW US ON TWITTER