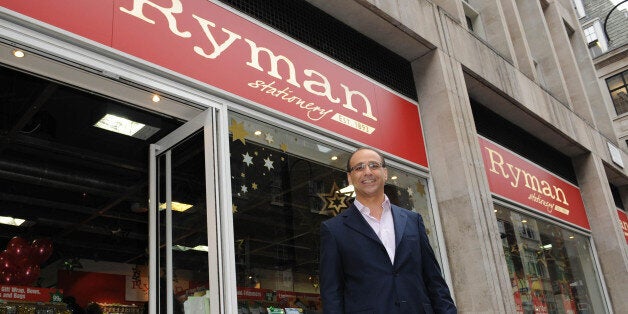 Former Dragons' Den star Theo Paphitis has issued a robust defence of immigrants' contribution to the UK, rubbishing claims that they take native Britons' jobs as "nonsense'.
Speaking to the Huffington Post UK, the Cyprus-born retail tycoon said: "I'm a first generation immigrant so the doors were open for me in this country to come here, with my family, and to start my businesses here. Immigration is a really important part of what makes this country so brilliant.
"They [immigrants] are not robbing native Britons of their jobs, that's nonsense. There is absolutely clear evidence, published many times, that the people that are signing on the dole can't or won't fill those roles so that's not the case."
"We don't live in an ideal world where the number of vacancies are matched by the number of job-seekers with that skill-set, we try to educate them and give them those skills."
Paphitis, who owns Ryman and homeware specialist Robert Dyas, conceded that "there is always leakage" due to the impact of immigrants, but that "anyone who says you can get rid of that is not living in the real world".
Speaking in the run up to the final of the National Enterprise Challenge, which Paphitis is backing through his stationery chain Ryman, the ex-Dragon said that Britain was "in much better shape" as a home for entrepreneurs.
"Why wouldn't they come here? The UK is a huge market and it's very attractive and encourages investment and I'm not sure why someone wouldn't want to come here.
"Whether you're in England, Singapore or anywhere else, the reason is going to be can you reach your market, the timezone and the attractiveness of the tax regime and the UK ticks a huge amount of boxes."
The National Enterprise Challenge will see pupils from just over 100 schools from across Britain take part in a one day Dragons' Den style pitch to judges, which Paphitis will oversee.
The Ryman boss, who left Dragons' Den last year, said that the TV show had "highlighted" entrepreneurism and "made it quite trendy, exciting and ambitious to be an entrepreneur as a career".
He said that education was "really important" to help young entrepreneurs succeed, explaining: "The important thing is to make sure that people understand and do their homework about what going to business is all about."
The National Enterprise Challenge, in its second year, has seen the number of schoolchildren taking part more than double from 11,000 in 2013 to 25,000.
Paphitis quipped: "If we can take it off from there, who knows? Maybe that is an idea I should speak to the BBC about..."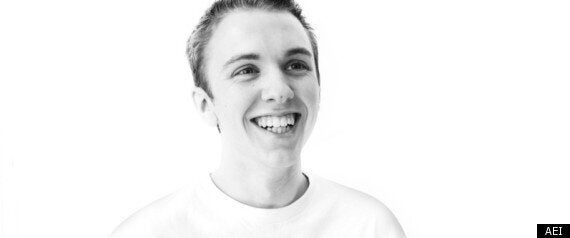 Young Entrepreneurs Who Make You Feel Ashamed
Related