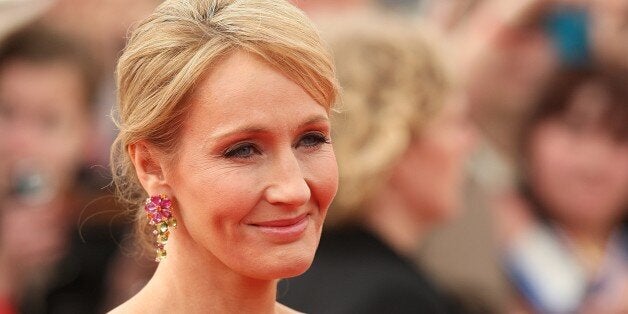 A charity could be investigated after its twitter account called author JK Rowling "a bitch" after she donated £1 million to the campaign to keep Scotland part of the UK.
A tweet was sent from an account belonging to charity The Dignity Project, which helps children in Africa. It said: "What a #bitch after we gave her shelter in our city when she was a single mum."
The charity has claimed its account was hacked. In a message posted on its website, it said: "The Dignity Project has had its Twitter account hacked.
"We are not responsible for any tweets that have been sent. As a charity we do not take any political stance and our opinion is people are free to donate to whoever they choose.
"To the people who hacked our account - if helping African children to thrive and survive including single mums is bad thing that is their problem."
At the time of writing, the offending tweet had not been deleted, despite the charity's protestations.
A spokesman for the office of the Scottish Charity Regulator told the BBC it was "currently considering" investigating the matter.
Pro-independence MSP Patrick Harvie replied to the tweet, calling it a "disgrace to the Yes cause".
Writing on her website about the donation, Rowling said while she is "no fan of the current Westminster Government", she has concerns about the economic risks of independence.
"My hesitance at embracing independence has nothing to do with lack of belief in Scotland's remarkable people or its achievements," she wrote.
"The simple truth is that Scotland is subject to the same 21st century pressures as the rest of the world. It must compete in the same global markets, defend itself from the same threats and navigate what still feels like a fragile economic recovery.
"The more I listen to the Yes campaign, the more I worry about its minimisation and even denial of risks."
Popular in the Community