Because of its gruelling nature, the Le Mans 24 Hours is a race that demands a driver's complete focus, so to sit down and complete school exams could be the last thing on anyone's mind.
But that is just what a British teenager, Alessandro Latif, is having to do this week as he prepares to make his debut at the twice-around-the-clock endurance race.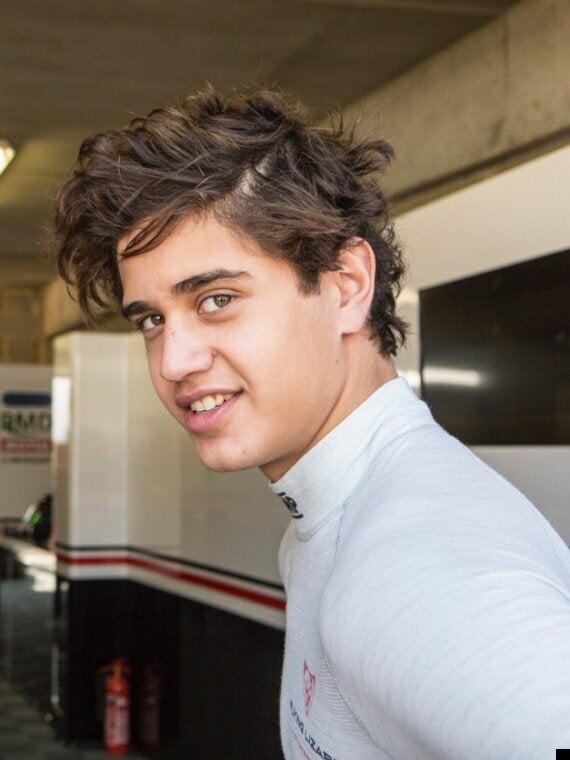 Alessandro Latif is juggling cars, trains and exams
The 18-year-old Londoner has been given permission to sit three 'A' Level exams in Paris this week before taking another less than 24 hours after the end of the 24-hour race. So as well as racing hundreds of miles – assuming his Greaves Motorsport Zytek stays on the circuit – Latif will be travelling another 480 miles to get to Paris and back.
An unsual commute, to say the least but one that the Marlborough College student is happy to take on.
"I want to become a 'factory' sportscar driver one day and to reach the very top it's vital to study and learn as much as possible," he said. "It's unfortunate that my 'A' levels coincide with the biggest race of my career to date but needs must. My aim is to read automotive engineering at Loughborough University so the exams are extremely important.
"It's not ideal commuting backwards and forwards to Paris but it's essential I think long-term because the course at Loughborough can only help my motor racing aspirations."
Latif, who only turned 18 in April, will share the British-built Zytek for Greaves Motorsport with British duo Michaël Munemann and James Winslow. Latif is the youngest British driver in the 168-driver, 56-car field and could become the second youngest driver in the history of the event to finish the race.
With only 26 laps of the 8.5-mile circuit under his belt from the test day, inexperience will be a big factor but Latif knows there are plenty of other elements that could affect his race.
"The changeable weather could be the biggest challenge for me. The recent test day enabled me to learn the track – and the Zytek. The biggest challenge were the high-speed Porsche Curves. A sports-prototype is a very different car to the Audi GT3 sportscar that I'm used to racing this year.
"Overtaking some of the slower cars can be tricky too. Sometimes it's a case of not being too ambitious and back off a little - it's better to lose a few seconds than to get bumped off the track.
"I settled in with the team and was very happy with the car at the test. I'm confident that we'll have a good race".