Luisa Zissman has spoken out in defence of One Direction following the leak of a video showing Zayn Malik smoking what appears to be a 'joint'.
The 'Big Brother's Bit On The Side' panelist has said she feels sorry for Zayn and his bandmate Louis Tomlinson, who filmed and narrated the vid.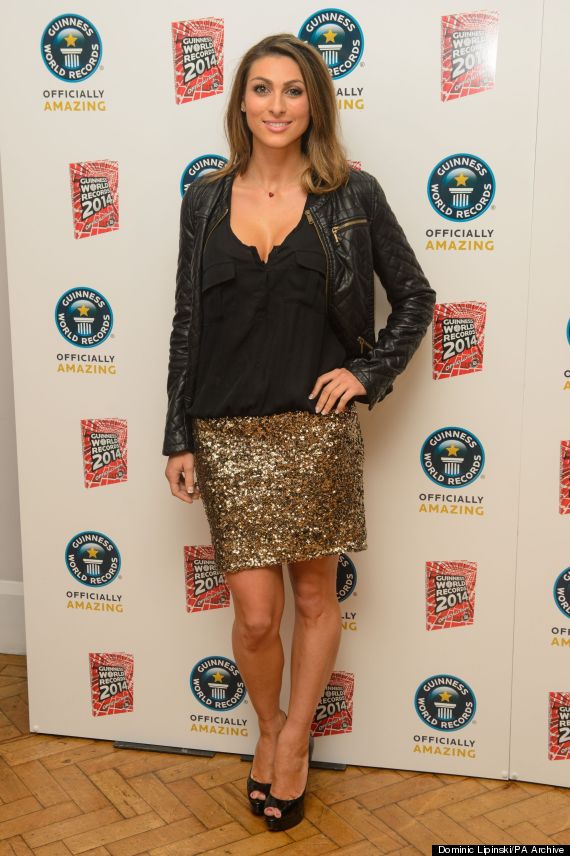 Luisa Zissman
Writing in her Daily Star column, Luisa stated she's not One Direction's biggest fan, however that hasn't stopped her from voicing her support for them.
"Although I'm definitely NOT a 1D fan – I think it's socially unacceptable to be bopping to infantile tunes after the age of 18 – if I'm honest, I feel a bit sorry for Zayn and Louis," she writes.
Luisa goes on to highlight that if Zayn was actually smoking cannabis in the vid, it's not illegal as the clip was filmed in Peru, where you can legally smoke the drug.
"They are two young guys doing what many young guys do… and breaking no laws at the time," she adds. "Thankfully for them, puffing weed (or 'Mary J' as they like to call it) is legal in Peru where the scandal kicked off, so technically weren't doing anything wrong."
"Even though I seriously don't like One Direction – especially Louis, whose mindless tweet about me while I was in CBB lead to death threats (thanks for that, babe!) – I can't help but feel sorry for them," she continues. "They are little boys in a crazy adult world of too much money and influence.
"Spliff-gate is part of their growing up; hopefully they will learn that if they do want to do something that is going to be judged as wrong they should definitely do it behind closed doors and not film it on their phone (duhhh)." One Direction
The former 'Apprentice' star went on to highlight that in her opinion, some rock stars who admit to drug use don't face the criticism 1D have, leading her to conclude that perhaps the 'Little Things' singer should change things up a bit.
"They could mix-up the cute boyish image they have and be more rockstar because apparently society is okay with that," she writes. "For some reason we accept the sex, drugs and rock 'n' roll image sometimes, but not always. We really are a very fickle bunch."
Plenty of celebrities have spoken out following the release of the video, including Syco Records boss Simon Cowell, who has said he hopes Directioners continue to support the band.
However, fellow boyband The Vamps have criticised them, with their guitarist James McAvey tweeting his opinions on Louis.
'BGT' winners Collabro have also weighed in on the debate, with singer Jamie stating: "One Direction are famous on a global level, I don't endorse drugs or smoking weed but at the same time these guys are just human beings."
LIKE US ON FACEBOOK | FOLLOW US ON TWITTER