With three days to go until England play Italy at Manaus' Arena Amazonia, the poor condition of the pitch has raised further doubts over Brazil's World Cup preparations.
The pitch has been undergoing emergency repair in recent months following the excessive use of fertiliser, but the playing surface looks dry and yellow patches are noticeable.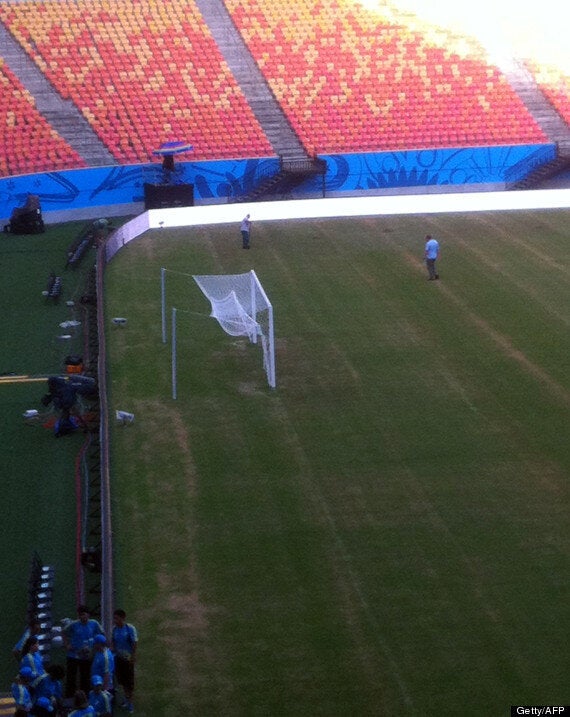 England and Italy will begin their World Cup campaign on this pitch on Saturday
Even the stadium's construction is not yet finished, with naked power cables dangling from the dressing rooms and several security doors still waiting to be fitted. A construction worker died at the 46,000 all-seater stadium when he fell off the roof.
The stifling humidity in the Amazon rainforest could affect the contest between two European sides, and the state of the pitch will only fuel concerns.