If, for some strange reason, you haven't got into the mindset of your average, self-respecting young adult recently, you may not know about a phenomenon about to head this way.
'The Fault in our Stars' is the latest in the line of Young Adult fiction, adapted for the big screen after selling in its droves - namely one million copies' worth, mostly bought by teenagers who quite naturally can't get enough of two beautiful young things - Hazel (Shailene Woodley) and Gus (Ansel Elgort) falling in love, particularly when it's at a cancer support group, and the odds of living happily ever after are stacked high against them.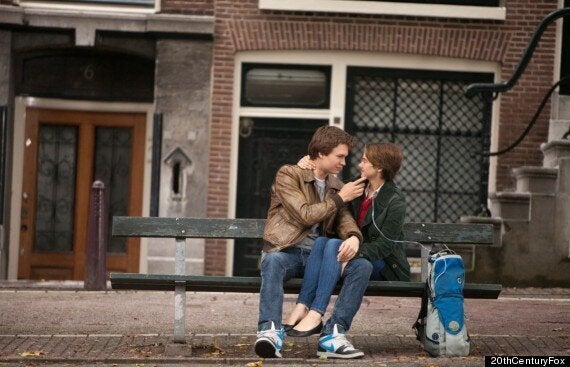 Ansel Elgort and Shailene Woodley bring John Green's novel to life on screen
The book's author is John Green, already famous in some parts for his online interaction with his brother - what started as a catch-up correspondence has turned into the VlogBrothers channel, drawing one million subscribers as of last year.
Along the way, John found time to pen this, his fifth novel, and watch it become a phenomenon.
In our UK Exclusive above, we go with John behind the scenes of the film set where he encounters a far more worldly-seeming pair of young stars - gooseberry, anyone?
'The Fault In Our Stars' will be in UK cinemas from Thursday 19 June. Watch the trailer below...