Prince Philip has described the experience of outwitting a Nazi bomber during his days as a serving Navy officer as a "frightfully good wheeze."
Speaking to the Radio 4 programme Britain at Sea, he recalled when he was a first lieutenant in the course of the Allied invasion of Sicily in 1943
He was on board the HMS Wallace when a passing Luftwaffe bomber took an interest in the ship. A frightfully good wheeze: Prince Philip
"One night, for some reason or other, some German bomber decided they could see us and thought they'd have a go," he said during a broadcast which was aired on Tuesday, his 93rd birthday.
He added: "I thought it a frightfully good wheeze, I got a Carley float and filled it with rubbish and set fire to it and launched it, hoping the aeroplane would think that we were burning. It did. It went and had a go at it. We got away with it."
However, he did concede: "It was a very unpleasant sensation."

Prince Philip: 23 Memorable Quotes
Awarded the Greek Cross of Valour for his courage in the battle, the young Prince was also mentioned in Despatches, by his Admiral Sir Andrew Cunningham.
By the time Prince Philip became engaged to Queen Elizabeth, in 1947, he was a Commander, after being promoted aged 21 to a Lieutenant, one of the youngest officers in the Navy to be second in command of a ship.
In 2012, the Duke revealed the moment "all hell broke loose" during the Battle of Cape Matapan in the Second World War.
He reminisced about the chaotic three day onslaught off the Greek coast in a foreword to Dark Seas: The Battle of Cape Matapan which documents one of Italy's worst defeats at sea.
Only 19 years old at the time, Prince Philip was given a military award for his service on board HMS Valiant, and recalls how he was ordered to operate the search light, finding enemy ships in the darkness.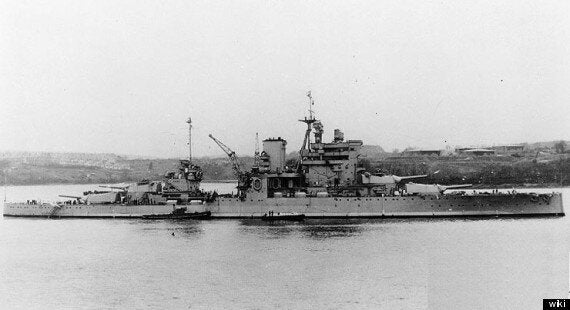 "I seem to remember that I reported I had a target in sight," he wrote.
"I was ordered to 'open shutter'. The beam lit up a stationary cruiser, but we were so close by then that the beam only lit up half the ship.
"At this point all hell broke loose, as all our eight 15-inch guns, plus those of the flagship and Barham's started firing at the stationary cruiser, which disappeared in an explosion and a cloud of smoke.
"I was then ordered to 'train left' and lit up another Italian cruiser, which was given the same treatment."