Gwyneth Paltrow and Chris Martin are still living together in California despite the fact they announced their marriage split earlier this year, according to reports.
Despite the fact removal vans were spotted at the pair's London home back in April, Chris and Gwyneth are reportedly still living together with their two children, Apple and Moses.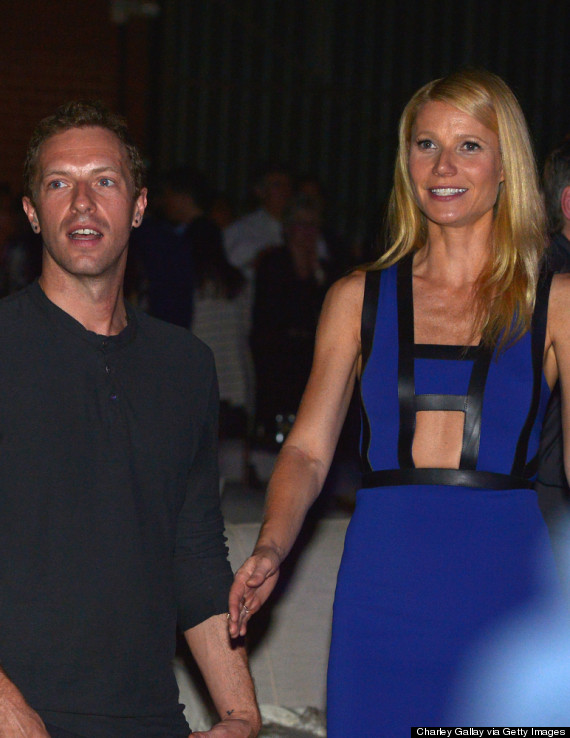 Chris Martin and Gwyneth Paltrow before their 'conscious uncoupling'
A source has reportedly told E! News: "Chris hasn't moved out of their Brentwood house yet. They are both still living there and spending weekends together at their new house in Malibu."
"They both do a lot of business travel, and so there are times when one of them will have the house to themselves," they added. "But if they are both in town, they both stay there."
Chris and Gwyneth split in March after ten years of marriage. Since announcing their "conscious uncoupling" on Gwyneth's lifestyle website Goop, the duo have been spotted enjoying time together on a number of occasions.
They also jetted off to Barbados for a family holiday just after sharing their plans to split.
"They spend a lot of time together as a family and haven't changed things since they announced they were splitting up," the source told E!. "Other than taking off their wedding bands, they seem closer than ever."
Gwyneth has continued updating her lifestyle website in recent months, using Goop to write a letter of thanks to fans and also sharing some bizarre views on how water has feelings.
Meanwhile, during a Radio 1 interview Chris appeared to admit the split was due to his own issues, stating: "If you don't let love in, then you can't really give it back."
LIKE US ON FACEBOOK | FOLLOW US ON TWITTER