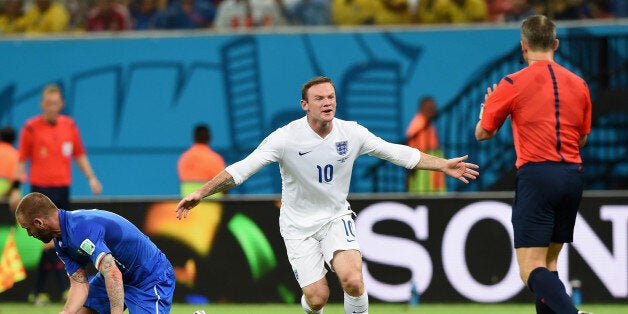 England lost their opening World Cup match for the first time since the 1986 finals as Mario Balotelli's header gave Italy a 2-1 victory.
Here are five talking points...
There was little to be surprised about Wayne Rooney's latest England performance. He was crowbarred into the team again, he under-performed again and he wasn't substituted again. Roy Hodgson's decision to start him wide invited Antonio Candreva to effect the match as early as the opening stages, as Leighton Baines, often seen hollering for Rooney to protect him, got stage fright on his World Cup debut. Rooney's instinct to drift inside left Baines exposed and England's failure to address the issue eventually contributed to Candreva's assist for Mario Balotelli's winner.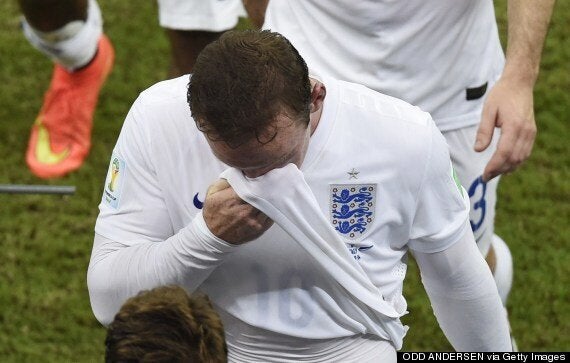 Rooney's World Cup woe continued in Manaus
Sir Alex Ferguson, wont to tinkering, rarely bothered deploying Rooney on the left after the disastrous 2009 Champions League final in Rome and it is baffling why someone as seasoned as Hodgson repeated the mistake. It certainly did not stymie Andrea Pirlo.
Rooney has a problem adapting but Raheem Sterling doesn't. Whether he was on the right, on the left or off the striker, he petrified the Italians and Hodgson should be commended for including a raw teenager in his line-up.
Sterling's inexperience belied his performance, even though he did wilt - expectedly - in the latter stages and it would be a disservice to suggest he came of age tonight after a coruscating year with Liverpool. His attacking verve should be encouraged and must be assured of a starting berth against the Uruguayans.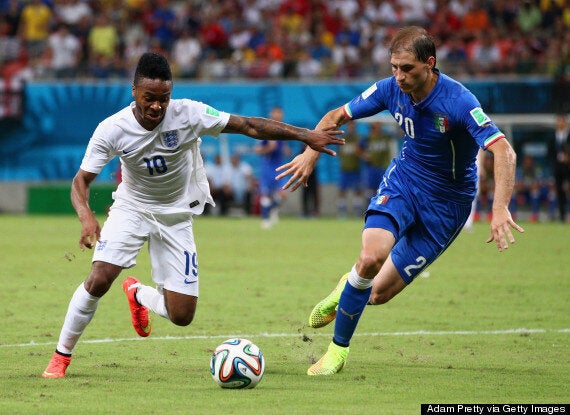 Sterling was England's standout performer against the Italians
Luke Shaw was the man who ousted Ashley Cole from Hodgson's squad, and while Leighton Baines has earned the England left-back spot Hodgson might have felt a pang of regret watching him against the Italians. Baines' set-pieces were mostly unthreatening and the Italians' attacks down the right flank were not merely due to Rooney's defensive negligence.
Baines was an easy target, and the ease in which Candreva cut inside to cross for Balotelli was alarming. In retrospect, it might not hearten Hodgson to know his alternative left-back is a 19-year-old with 45 minutes worth of international experience.
You could use the same platitudes from England and Italy's Euro 2012 quarter-final to describe Andrea Pirlo's mastery in Manaus. Composed, effective and scarcely wasteful, perhaps the most telling aspect about Pirlo's performance was how tireless he looked for a 35-year-old. Men 10 years younger hobbled off and six England players suffered cramp compared to one Italian.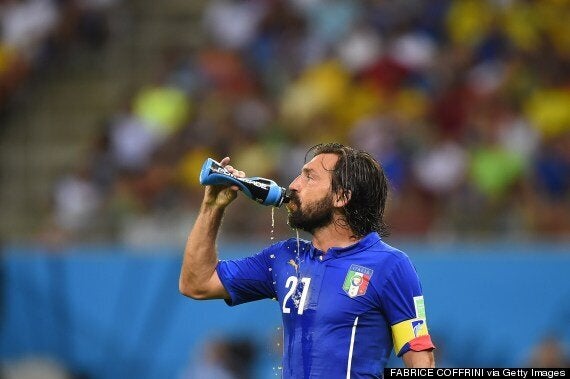 Andrea Pirlo outclassed England again two years on from his Kiev masterclass
This is a matter that could again invite calls for a winter break, yet however slow-paced a league Serie A is, Pirlo's fitness in the Amazon was remarkable, and as the game wore on a fatigued England looked less likely to score an equaliser.
OPTIONS DRY UP FOR HODGSON
One caveat in starting Sterling was England would not have his attacking verve to energise the game from the substitutes' bench. Ross Barkley enjoyed a quietly effective cameo and forced a save from Salvatore Sirigu, yet aside from the Evertonian it was difficult to pinpoint a potential game-changer as England chased a second equaliser. Adam Lallana is one of England's most adroit footballers, yet is not an ideal impact substitute, while Jack Wilshere's bark is worse than his bite and his bulldog spirit was subdued by the nonplussed Italians.
Popular in the Community