Things just keep getting worse for Justin Bieber, with reports indicating that the singer is to be charged with criminal vandalism over a now-infamous egg-throwing incident believed to have taken place at the beginning of this year.
It was claimed back in January that the star had allegedly pelted his neighbour's California home with eggs, which TMZ say caused up to $20,000 worth of damage to the residence.
$20,000 worth of damage? Was Justin throwing ostrich eggs or something? Or maybe he just has a more powerful throwing arm than we realised.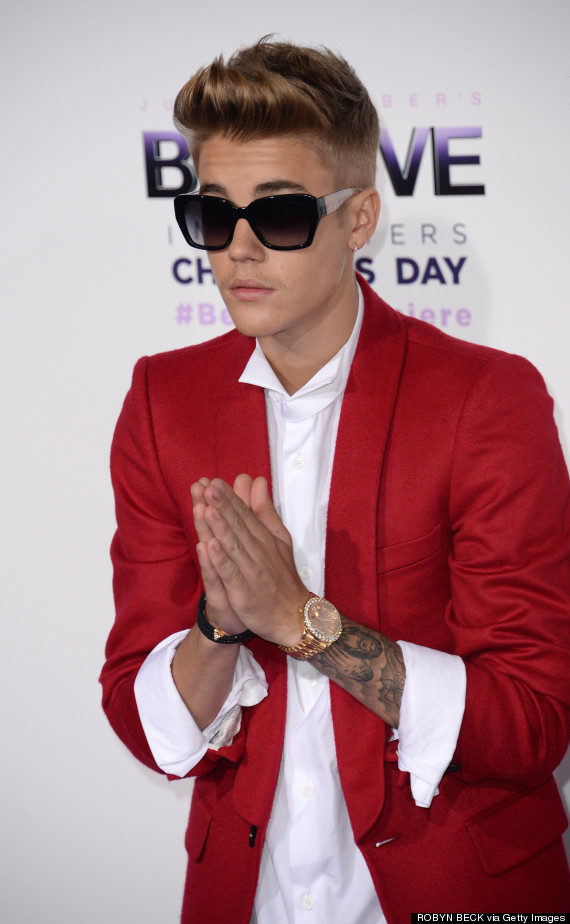 Justin Bieber could be facing a felony or misdemeanour charge
Either way, TMZ are now reporting that Justin will be charged for the egg-throwing attack this week, though it's not yet known if it'll be with with a felony or misdemeanour charge.
This is the latest in a long line of controversies to hit the 'Beauty and a Beat' singer, after he became involved in not one but two racism scandals earlier this month.
After videos surfaced online which showed a teenage Bieber using racial slurs, the singer issued a public apology, admitting he had to step up and accept responsibility for his mistakes.
Usher, who has acted as a mentor to Justin since the early stages of his career, sprung to his defence, insisting the star was not racist and instead was just "lost".
This isn't Justin's first brush with the law as he was famously arrested after being discovered driving under the influence and drag racing back in January.
href="http://www.facebook.com/HuffPostUKEnt"target="_hplink">LIKE US ON FACEBOOK

| FOLLOW US ON TWITTER