A Brazilian police officer was filmed firing what appear to be live rounds at anti-World Cup protesters this weekend.
The scenes also saw a man in plain clothes who identified himself as a police officer fire two shots into the air. He continued firing as he was driven away. The news agency was not able to confirm his identity.
Scroll down for more pictures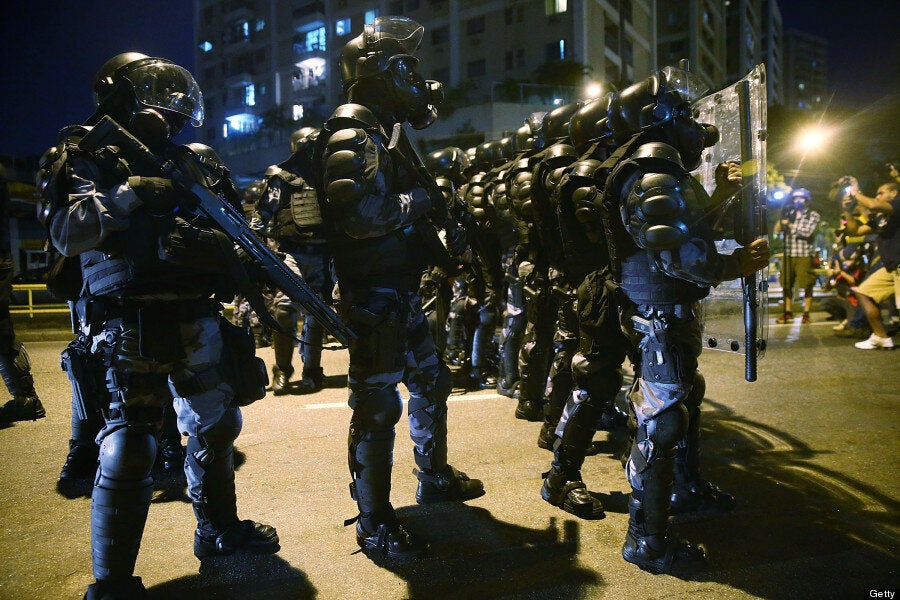 Protesters were met by walls of riot police during the incident on Sunday close to Rio de Janeiro's Maracana stadium
Around 200 people took part in the protest and were met by walls of military police dressed in riot gear. Tear gas was also fired into the crowds.
Brazilian President Dilma Rousseff urged her country to separate football and politics.
The tournament is projected to cost the country $14bn and has been a strain on public finances and opinion.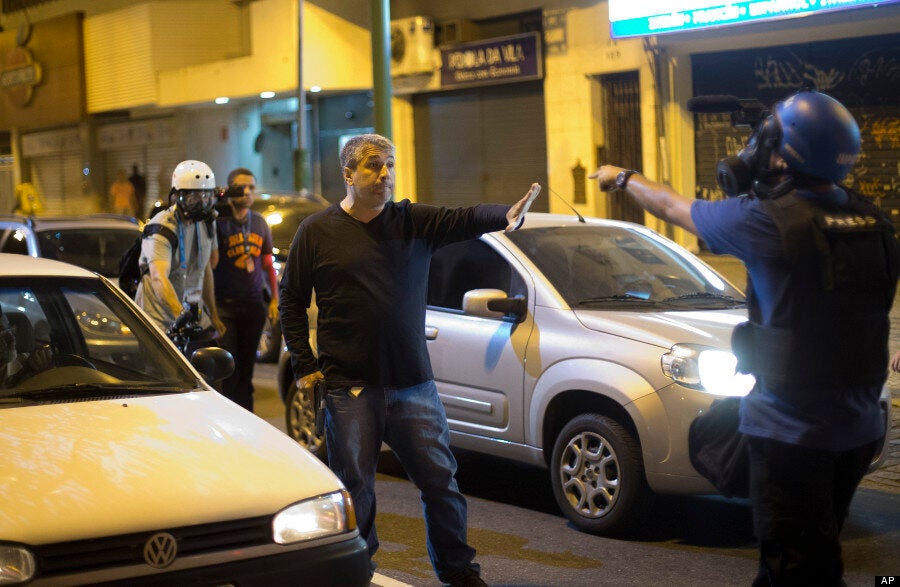 This man identified himself as a plainclothes police officer after he was fronted with officers in riot gear
Some residents have turned to artistic protest – daubing walls with anti-Fifa graffiti.
One mural in particular, at a Sao Paulo school by renowned street artist Paulo Ito, has gone viral on social media, showing a weeping, starving Brazilian boy, knife and fork in hand, being served a football on a plate.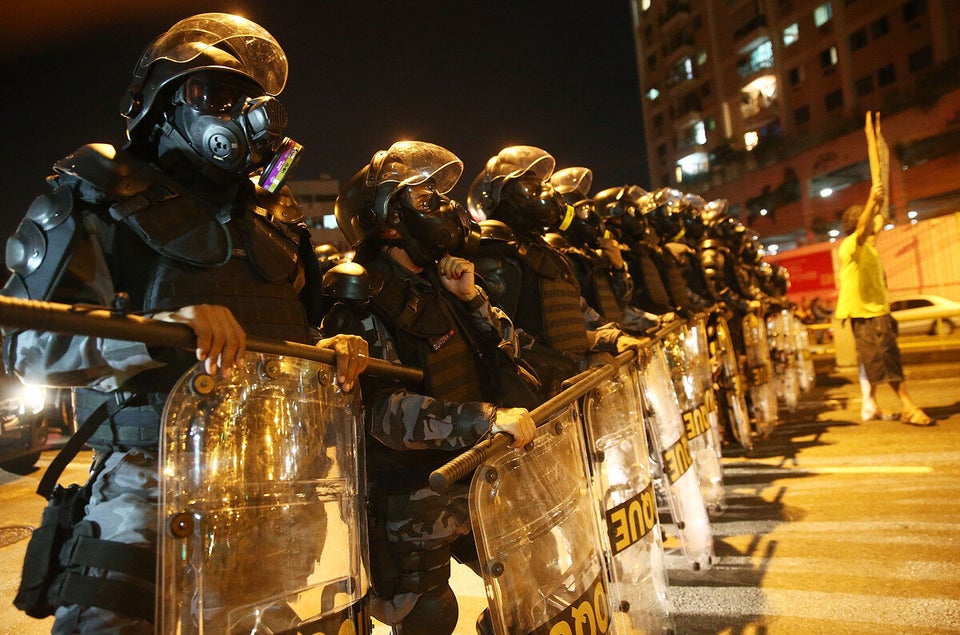 World Cup 2014: Anti-FIFA protesters