Scores of university students in various stages of elegant undress emerged blinking onto the sunlit streets of Cambridge on Tuesday morning.
Dishevelled and bleary-eyed, the hoards had been celebrating the annual May Ball, which heralds the end of exams.
One couple continued the party by clambering onto a rubbish bin to dance, still clad in evening dress.
Scroll down for a gallery of pictures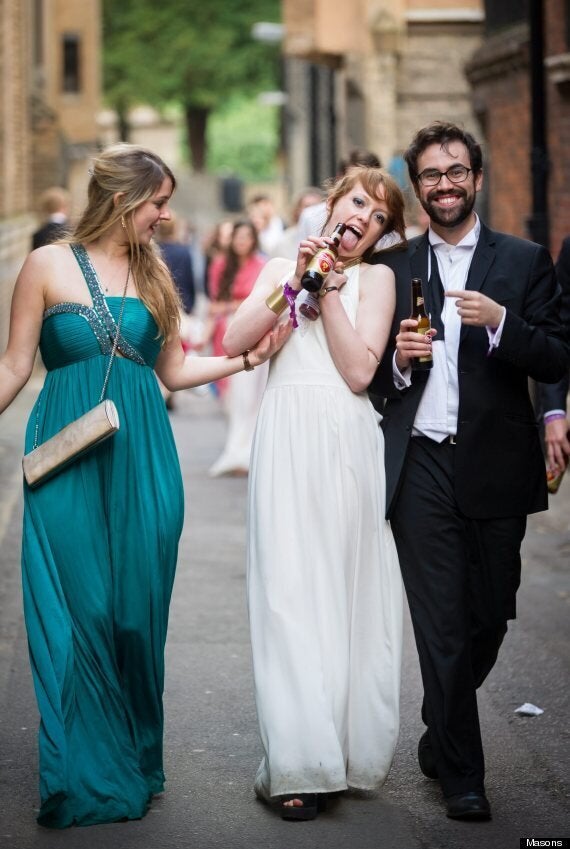 Elsewhere a group of young man gave a glimpse of the bacchanalian nature of the event by staggering out of the £150-a-head party with their shirts torn open and trousers undone.
Some wilted partygoers paused on pavements and one reveller emerged wearing a giant T-Rex dinosaur outfit.
The photos were taken around 6am as the students left the traditional May Ball at Trinity College.
The black tie bash is the biggest event on the Cambridge student social calendar and marks the end of their exams.
This year was sold-out and headlined by pop act Lawson with hip-hop act Big Brovaz.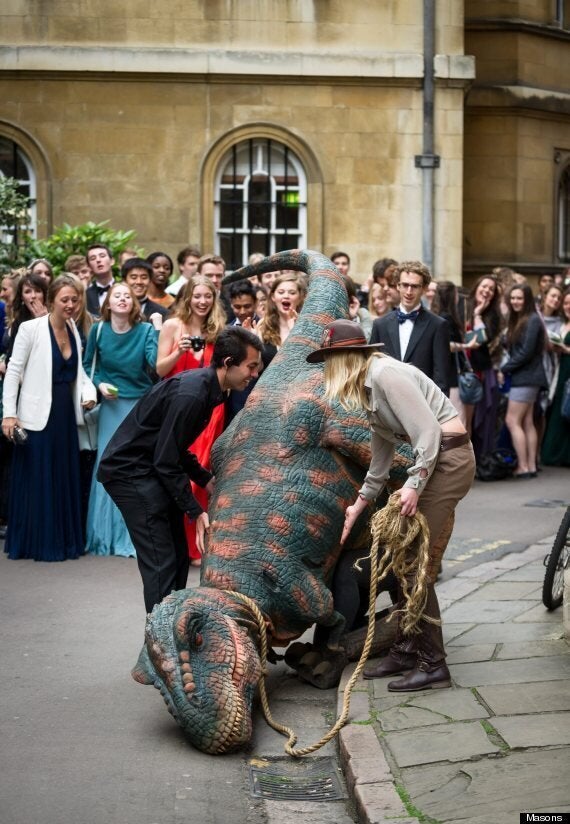 It featured a booming fireworks display which lit up Trinity College for more than an hour.
The ball has been held every year apart from 1910 when King Edward VII died and between during the Second World War.
Neighbouring Jesus College also held their 'Lost in the Woods' themed ball on the same evening.
Clare College had a 'primeval' theme which saw revellers dressed as dinosaurs marching through the street.
Despite a night of heavy drinking police reported no incidents of note after extra officers were put on patrol.
A University of Cambridge spokesman said they had also received no reports of any trouble.
The East of England Ambulance Service added that they were not called to any incidents.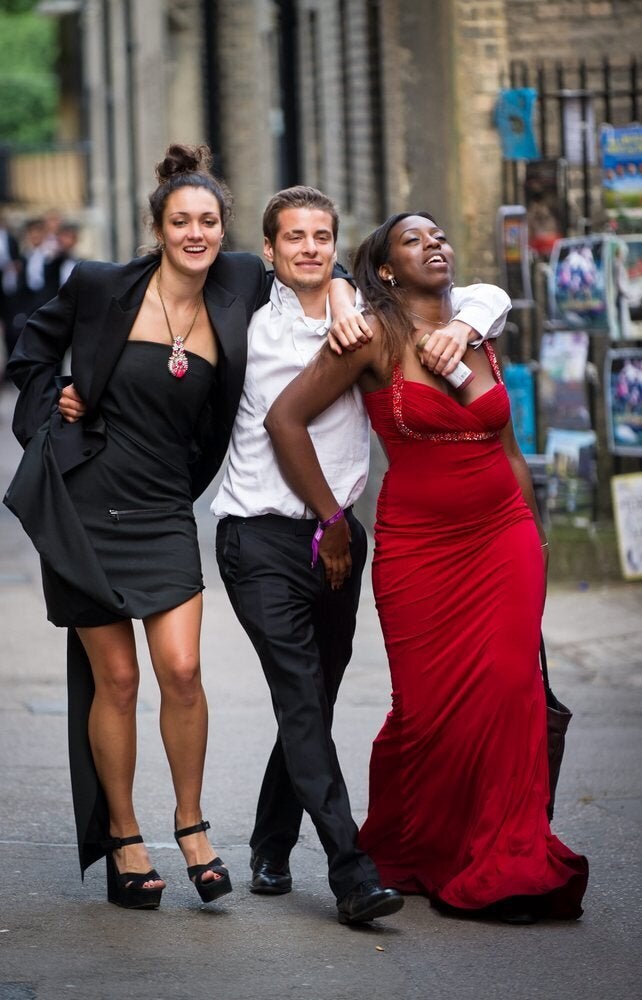 Cambridge Trinity May Ball