Harriet Harman has rather succinctly summed up the Labour party's total confusion over Ed Miliband's controversial decision to pose with a copy of The Sun.
The Deputy Labour leader said Ed was right to pose with the newspaper, but also right to apologise for it.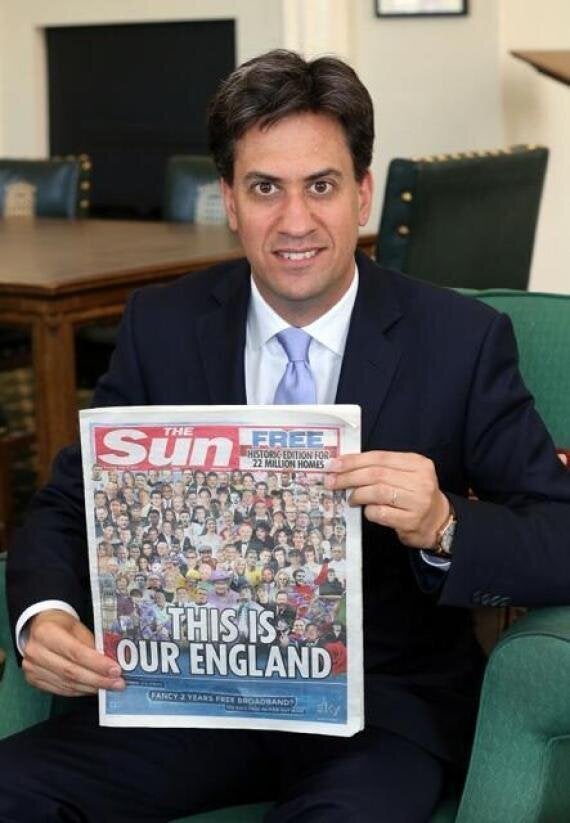 Miliband posing with the paper, in a photo sent to The Huffington Post UK
Harman said she disagreed that the PR shambles had made Miliband look like a bad leader.
"He stands by his decision to do it, but he also recognises the absolute depth of the feeling that there is in Merseyside," she argued.
"I don't think it did show him as a weak leader."
Her comments on the issue, made during a phone-in on LBC, unsurprisingly, left listeners confused.
Iain Dale, the show's host, suggested her defence was "a very strange contortion" and that the entire episode was a "PR disaster."
"Either he was right to pose with it or he wasn't," he said. "You can't have it both ways."
"It showed Ed Miliband to be a weak leader," he said, adding that Miliband "could not expect to be taken seriously."
"If I was a leading politician I would have media advisers who would tell me not to do things like that.. and the dangers of posing with The Sun."
Harman, who stumbled over her words in response to Dale's queries, said the Labour leader could not just alienate the Sun's readership.
She insisted Miliband would have been "damned if he did and damned if he didn't."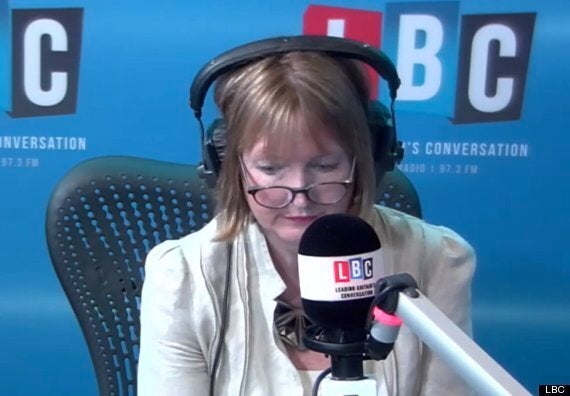 But the caller to LBC who posed the question to Harman was left unimpressed by her response. "To be a leader you need to be decisive... if you go and do something you've got to stick by your guns.
"That answer just doesn't wash. You can't sit on the fence.
"We're talking about a man on the international playing field showing what he's going to be doing up against other statesmen… he can't make a decision about whether he's going to pose with a newspaper or not."
Harman gave the completely contradictory backing of her leader as the battle rages on between Britain's biggest paper and Miliband.
The Sun absolutely tore into the Labour leader after he apologised about the promotional photo.
In an editorial leader, entitled 'Sorry excuse', the Sun said: "We've a question for Ed Miliband. What, exactly, is there to apologise for about having your picture taken holding our special England issue?"
Miliband is facing a fierce backlash from politicians in Liverpool after endorsing the newspaper's campaign to deliver 22million free copies to homes across country in honour of the World Cup.
All the main party leaders have been pictured with the special edition of the Sun.
But Miliband has previously promised to break-up Rupert Murdoch's newspaper empire in the wake of the phone hacking scandal.
The campaign has proved controversial with homeowners across the country – in particular in Merseyside, Cheshire and West Lancashire, where postmen are refusing to deliver the special edition.
Scores of people took to Twitter to show off handmade signs calling on posties not to deliver the free tabloid, while others commended the paper for not including a topless Page 3 model.
Popular in the Community