 Environmentalists welcomed agreement between the UK and China to work together to build consensus on international action to deal with climate change in time for next year's conference in Paris. A joint statement released following talks in 10 Downing Street between David Cameron and Chinese premier Li Keqiang said that the evidence of man-made climate change amounted to an "urgent call to action".
The two countries recognised a "clear imperative to work together towards a global framework for ambitious climate change action", and said that the 2015 Paris conference will mark a "pivotal moment" in the global effort to respond to the threat of global warming.
"We must redouble our efforts to build the global consensus necessary to adopt in Paris a protocol, another legal instrument or an agreed outcome with legal force under the Convention (on Climate Change) applicable to all parties," said the joint UK-China statement. The Leaders' Summit called by the UN Secretary General in September 2014 is a key milestone. In this regard, the United Kingdom and the People's Republic of China commit to working together in support of the UN secretary general, and to maintain the momentum through to Paris in 2015.
"The United Kingdom and the People's Republic of China have both taken substantial action to put in place policies to limit or reduce emissions and promote low carbon development. We welcome our existing strong relationship on low carbon co-operation that underpins our international work. Both sides agree to intensify bilateral policy dialogue and practical collaboration through the China-UK Working Group on Climate Change."
Ben Stafford, head of public affairs at wildlife charity WWF-UK, said: "The UK has the diplomatic muscle to help build a consensus on an ambitious global deal on climate change that includes big players like China and the USA, but that won't happen unless political leaders at the highest level get stuck in. Today's joint summit was a step in the right direction.
"The next step is for the Prime Minister to join other world leaders at the UN secretary general's climate summit in September and demonstrate that climate change is as big a priority for him, and the UK, as it was when he became party leader." Ruth Davis, political advisor to Greenpeace UK, said: "It's heartening to hear the UK and Chinese governments agreeing on the urgency and importance of climate change policy, helping to build momentum towards a new global climate deal in Paris in 2015.
"It's also clear that for China, reducing crippling air pollution and addressing climate change go hand in hand. But whilst China plans new measures to cap coal use and massively boost investment in clean technologies, the UK Government is stubbornly refusing to regulate our ageing coal plants, risking both our respiratory health and our climate change commitments. It's the 21st century - we need to wake up and call time on the world's dirtiest fuel."
Following are a selection of political cartoons on climate change.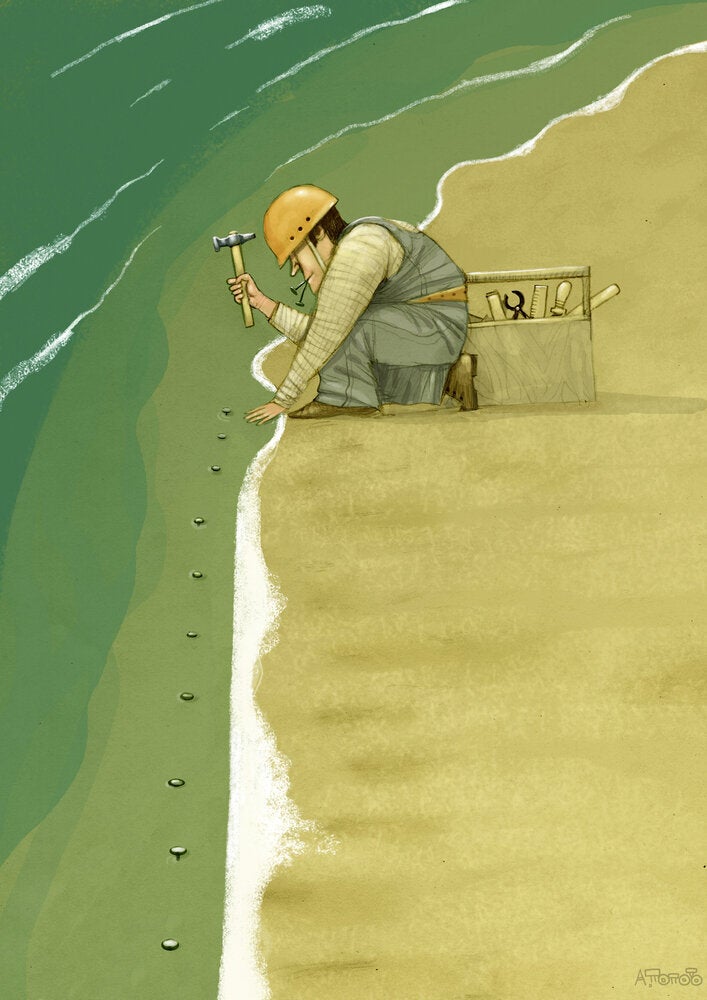 10 Political Cartoons That Put Climate Change In Perspective