Formula One world champion Michael Schumacher is communicating with his family and is able to breath unassisted for limited periods of time, it has been reported.
On Monday it was announced the 45-year-old had left hospital in France, 170 days after a skiing accident left him with severe head injuries.
Today Germany's Bild newspaper writes the father-of-two is still supported by a respirator, but is able to breathe on his own occasionally.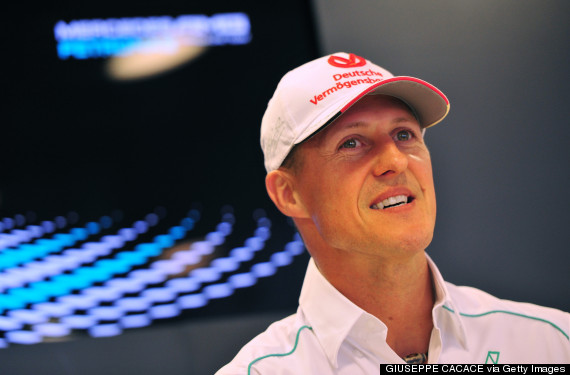 Michael Schumacher is no longer in a coma and is responding to voices
It adds: "He is no longer dependent on machines or life-sustaining measures."
Schumacher is communicating with his family using his eyes, the paper writes, noting he responds most strongly to his wife Corinna.
He is unable to speak and has lost more than 20kgs since he was put into a medically-induced coma days after his accident.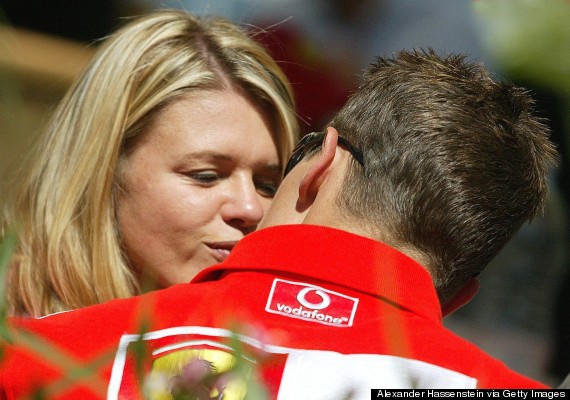 Schumacher is responding most strongly to his beloved wife Corinna
On Monday Schumacher's spokesman Sabine Kelm issued the following statement:
Michael has left the Grenoble hospital to continue his long period of rehabilitation. He is no longer in a coma.

His family would like to expressly thank all physicians, nurses, nurses and therapists in Grenoble, as with the first responders at the scene, who have done an excellent job in these first months.

The thanks of the family also goes to all the people who have sent Michael so many good wishes. You sure have helped him.

Going forward, we ask for your understanding that his further rehabilitation should take place outside of the public.
Schumacher had shown "moments of consciousness" in April.
He initially required surgery to remove a haematoma from his brain, but despite its success, he was forced to remain in a coma under sedation.
Schumacher has been transferred to the Vaud university hospital at Lausanne, in Switzerland, close to his family home.
But despite the positive developments, French medical experts have warned that only one in ten patients who spent so many months in a coma went on to recover all or most of their mental and physical capabilities.
Earlier this month, Gary Hartstein, a former medical advisor to the international automobile federation wrote in his personal blog that he doubted Schumacher would make a full recovery.