If his role as the lovestruck Gus in the tearjerker 'The Fault in Our Stars' isn't enough to get his many fans swooning, Ansel Elgort has revealed he has an even more romantic side off-screen.
WATCH ABOVE: Ansel reveals his soft side...
In the big screen adaptation of John Green's bestseller, in UK cinemas from Friday, Ansel plays Gus, alongside Shailene Woodley as Hazel. These two are just another pair of lovestruck teenagers, except they meet in a cancer support group, with the chances of living happily ever after stacked heavily against them.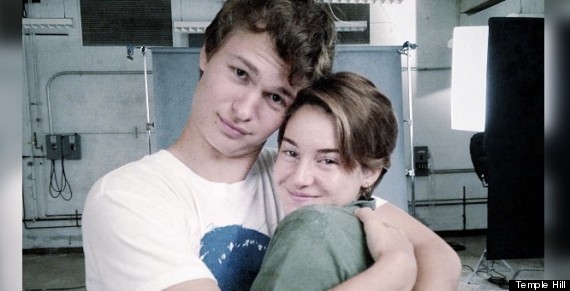 Ansel Elgort and Shailene Woodley in 'The Fault in Our Stars'
The book has sold more than one million copies, and been on the US bestseller list all year. The film is already number one at the US box office.
SEE ALSO: What's All The Fuss About 'The Fault In Our Stars'? Read On...
'The Fault in Our Stars' is in UK cinemas from Friday. Watch the trailer below...
LIKE US ON FACEBOOK | FOLLOW US ON TWITTER