The group, which was once deemed too extreme even for al Qaeda, has been publishing corporate-style annual reports on their military campaign in Iraq since 2012.
On 31 March, the jihadist group issued its most recent version of the report "al Naba", covering the period of November 2012 to November 2013.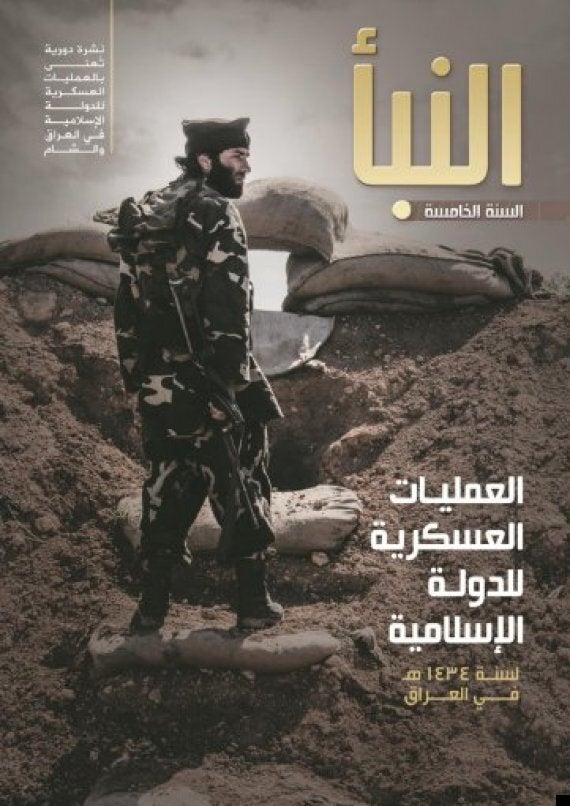 Cover art from the annual report
The ISW describes ISIS as being in possession of a disciplined military command, which compiles the reports "in order to understand its own narrative about the war in Iraq."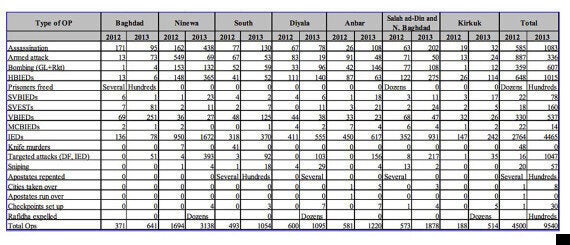 Total attack figures for 2012 and 2013 across all seven operating areas
With levels of precision to rival company accounts, the statistics illustrate the group's progress in its campaign to control territory in Iraq via bombings, assassinations, checkpoints and expulsion of defectors.
ISW adds: "The pursuit of a controlled military campaign by ISIS in Iraq and Syria undergirds their pursuit of a transnational emirate. How ISIS controls, defends, and expands its territory more directly legitimises the organisation than the endorsement of al Qaeda, which it has lost."
It follows last week's capture by militants of wide swathes of territory in northern Iraq.
Here are the main findings from the ISIS annual report: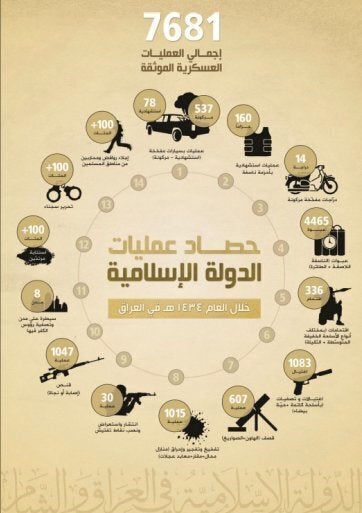 ISIS annual report
Related