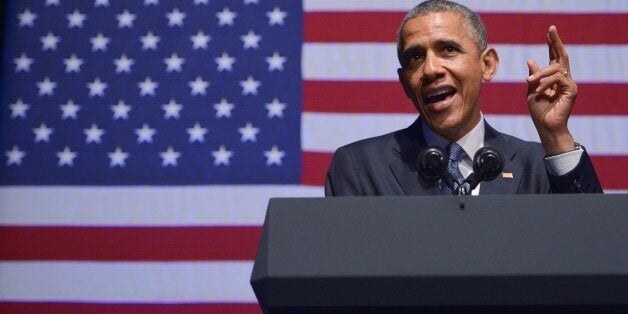 Britain's special relationship with the United States would be wrecked if Scotland became independent, Sir John Major has warned.
The former prime minister said while independence would be bad for Scotland, it would also have "serious implications" for what was left of the United Kingdom.
"If, for example, you see a country begin to fracture, does it have greater or lesser influence over its international bodies, in the European Union, in the United Nations, in the G7, in any of the international groupings? Self-evidently they have less," he said.
Speaking on BBC Radio 4's Today programme, Sir John said the UK's alliance with Washington was heavily dependent on Britain's military power - which would be undermined by independence for Scotland.
"One of the big implications of Scotland becoming separate would be the SNP's threat to expel Trident from Faslane. That would, in effect, be the end of the serious British nuclear deterrent, because you can't just move those subs, they need proper ports, they need proper facilities," he said.
"You're talking of many, many years before they would have them, by which time Trident may no longer be as relevant as it is now."
He added: "How will the United States react when one of the only two countries with a credible military and nuclear capability suddenly has the nuclear capability effectively wrecked?"
Last month president Obama waded into the debate himself when he said the United States did not want to see Scotland become independent. "We obviously have a deep interest in making sure one of the closest allies that we will ever have remains a strong, robust, united and effective partner," he said.
And earlier this month Hillary Clinton, Obama's former secretary of state who is widely believed to preparing the ground for a run at the presidency in 2016, told BBC Newsnight that she would "hate" to see the UK break-up.
Yesterday, in remarks that were seen as against independence for Scotland, Chinese premier Li Keqiang told a press conference in Downing Street that Beijing also wanted to see a "strong, prosperous and united United Kingdom".
Scottish first minister Alex Salmond has accused Cameron of "pleading with people internationally" to come out against independence for Scotland.
Popular in the Community