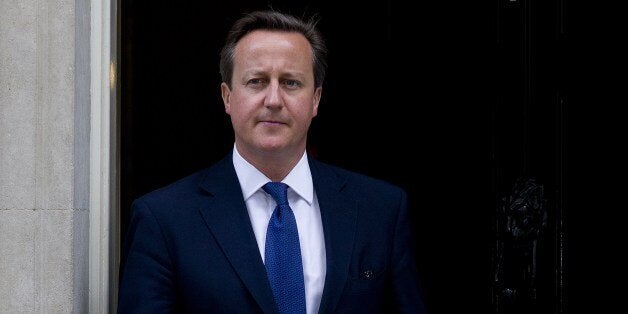 Conservative MEPs need to pull their weight more in the North of England to fight voter "ignorance" about the party in the region, a Tory MP has said.
David Cameron did make gains in the North at the 2010 general election, however the big cities remain in the hands of Labour MPs. And the Conservative Party has no local councillors in Manchester, Liverpool, Sheffield and Newcastle.
Lancaster and Fleetwood MP Eric Ollerenshaw told Tory activists at a gathering in London on Tuesday that MEPs, who spend much of their working week in Brussels, needed to be "stepping into the breach" so that "people might actually see a Conservative".
Ollerenshaw, who was first elected in 2010 and is a parliamentary aide to Foreign Office minister Baroness Warsi, said given the North was Labour's homeland, those Tories that there were needed to be more active. "We did get Conservative MEPs elected," he said. "There are Northern Tories, they are alive and well, they are working."
"The party's job in my view is to get these MEPs to take some responsibility for these areas and to assist Conservatives fighting in these areas.
"The North West MEPs represent Manchester and Liverpool and they should be asked to do a job in Manchester and Liverpool."
The Lancashire born MP said the party needed to "use MEPs a bit more" to "support and back up" the local councillors and activists in the North. "We need to give a job to MEPs to lead the fight," he said.
The Conservative Party currently has 19 MEPs, having lost seven in May's European elections that saw Ukip top the poll. The Tories have two out of the eight MEPs in the North West region; Sajjad Karim and Jacqueline Foster. However it has none in the North East. Of the six MEPs in Yorkshire and the Humber, one, Timothy Kirkhope, is a Tory.
Ollerenshaw admitted the party had "an issue" in particular metropolitan areas but insisted it was not entirely "a tale of woe" for the Tories. "The toxicity of the brand does not apply throughout the North," he said. Ollerenshaw added that the reluctance of voters to choose Tory candidates was "more down to people's ignorance" about what the Conservatives stood for as a result of lack of contact with the party than anything else.
The Northern MP, who previously served time as a local councillor in London, also said "glitterati" of the capital needed to recognise the North was more than just Manchester.
And he told the Tory activists that despite the "slightly pessimistic attitude" of most Northern voters, they appreciated that the Conservative-led government was "sorting out the [country's] money".