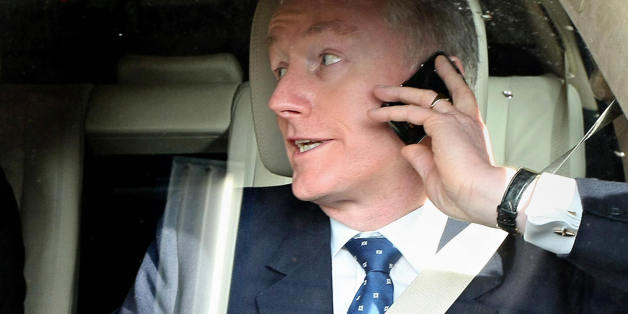 AFP via Getty Images
The home of disgraced former Royal Bank of Scotland chief Fred Goodwin has vanished from Google Street View, just weeks after the search giant agreed to a European court ruling granting users the "right to be forgotten".
The ex-bank boss' home on Oswald Road, Edinburgh, can no longer be viewed on Google's street-level mapping service, even though other properties on the street remain visible.
Goodwin, who resigned in 2008 after RBS required a £45 billion taxpayer bailout at the height of the financial crisis to save it from collapse, had his Mercedes S600 and the bay windows at his house vandalised in 2009.
Soon after being targeted by vandals, Goodwin bought a more secluded mansion in Colington, Edinburgh, for £3.5 million.
But after his affair with an RBS colleague came to light, Goodwin moved back to his old house after being asked to leave by his wife, who reportedly stayed in the new home.
The RBS chief, whose ruthless and cost-cutting business style earned him the name "Fred the Shred", was stripped of his knighthood in 2012 due to mounting public anger and criticism of his role at the top of the bank.