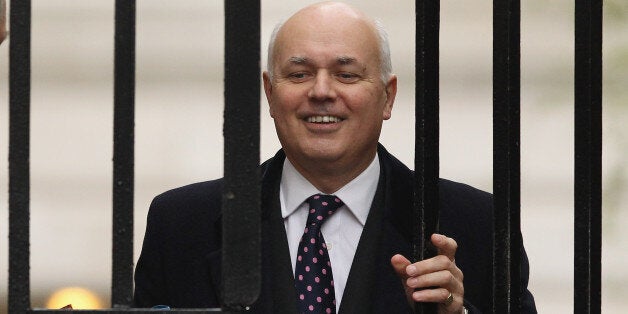 Thousands of terminally ill and disabled Britons have been caused unnecessary suffering due to Iain Duncan Smith's "shocking" flagship benefits plans, MPs have warned.
The influential Commons Public Accounts Committee (PAC) said that the "rushed" implementation of the Personal Independence Payment (PIP) had been "nothing short of a fiasco", which has forced some disabled people to turn to food banks, charitable donations and taking out a loan to make ends meet.
Terminally ill people have been waiting a month on average to be awarded the benefit, which was introduced last year to replace Disability Living Allowance (DLA). Other claims were delayed more than six months, with some individuals taken to hospital due to the stress of the process and unable to afford medically-prescribed diets.
Reassessment of the existing 1.7 million DLA claimants began in October, but was effectively put on hold after a backlog of around 780,000 claims built up.
This comes as the government's own property tsar said that the coalition's approach to helping people out of poverty "isn't working". Labour MP Frank Field's report finding out that there are now over twice as many impoverished households as there were 30 years ago, and that one in six adults in paid work is still effectively poor.
The Public Accounts Committee accused Atos, which recently announced it would be quitting its £500m contract to carry out controversial "fit-for-work' tests, of giving "incorrect and potentially misleading" information about its capabilities when pitching to carry out the assessments for the government.
PAC chair Margaret Hodge said: "The DWP has let down some of the most vulnerable people in our society, many of whom have had to wait more than six months for their claims to be decided.
"The Department's failure to pilot the scheme meant that the most basic assumptions, such as how long assessments would take and how many would require face-to-face consultations, had not been fully tested and proved to be wrong.
"This resulted in significant delays, a backlog of claims and unnecessary distress for claimants who have been unable to access the support they need to live, and in some cases work, independently.
"The personal stories we heard were shocking. Some claimants have been forced to turn to food banks, loans and charitable donations to support the extra costs of living associated with their disability."
Meanwhile, the Department for Work and Pensions has been forced to dismiss suggestions that the government is set to breach its self-imposed cap on welfare spending due to the rising cost of disability benefits.
But the DWP said it was "outrageous" to suggest that it was on track to bust the cap, which covers welfare payments excluding the state pension and some unemployment benefits.
Prime Minister David Cameron's spokesman insisted that the government was not letting down vulnerable people.
"I think what you are seeing is the transition from a scheme of self-certification to one where I think the right and proper checks are being made," he said.
"But one of the consequences of that approach is that the Government is better able to ensure that the resources - and the resources available from the transition to DLA to PIP are the same - we ensure that they are targeted to those who most need it."
An Atos Healthcare spokeswoman said: "The Department made clear that they were not misinformed during the tender process, that at the point of go live they knew our capacity, our partners and the number of centres we would be using.
"We completely refute any allegation of misinformation during the procurement process for Personal Independence Payment. Not only have we written to the committee to clarify our position but we invited the National Audit Office in to scrutinise our documentation.
"That we could not have binding contracts in place before we signed a contract with the DWP is simply common sense and in no way misleading. What we did have were detailed written proposals from the suppliers."
Labour's shadow work and pensions secretary Rachel Reeves said the DWP was at "crisis point" and she called on the Prime Minister to intervene personally.
"The Work Capability Assessment is in meltdown, there are huge backlogs for Personal Independence Payments, a Work Programme that's failing disabled people and the chaos of Universal Credit," she said.
"It is a catalogue of total failure and threatens huge costs to the taxpayer. David Cameron must urgently get a grip of this chaotic department."
The maelstrom of news surrounding the government's benefits reform threatens to overshadow the news that the DWP is rolling out its flagship Universal Credit plan, which is replacing six means-tested benefits and tax credits, to more jobcentres from next week.
Work and Pensions secretary Iain Duncan Smith said: "The continued rollout of the Universal Credit means more people will benefit from this transformation of the welfare state."
However, the chairman of the Commons Work and Pensions Committee, Dame Anne Begg, told the BBC Radio 4 Today programme: "The roll-out to the North West has been announced quite some time ago. I haven't heard yet whether that's going to include couples - that was meant to happen in the summer.
"In Scotland, one jobcentre is administering Universal Credit to the very, very simplest of cases, and that's Inverness - not necessarily typical of the rest of Scotland. I think we've got a long way to go with regard to Universal Credit."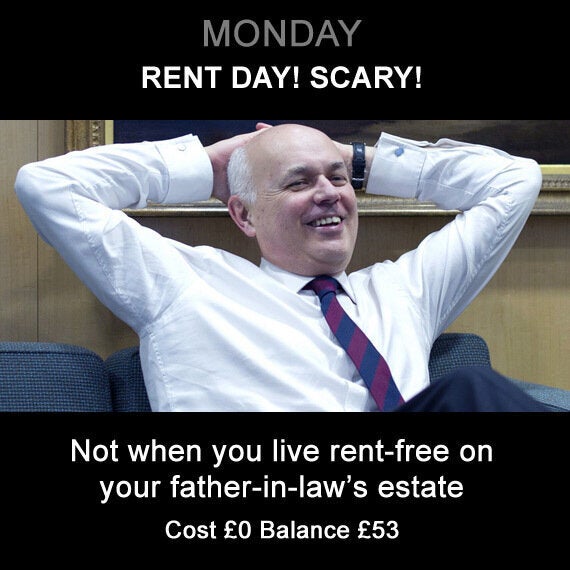 Iain Duncan Smith's £53 Week