Clips of Lady Gaga's scrapped music video for her R Kelly duet 'Do What U Want' have leaked online, and it looks like if she'd released the video it would have been her most explicit effort ever.
Gaga filmed the video late last year, with Terry Richardson - who also helmed Miley Cyrus's infamous 'Wrecking Ball' video - taking on directing duties.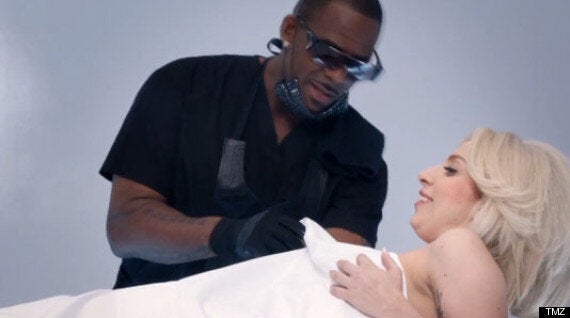 R Kelly plays a doctor to Lady Gaga's patient in the leaked video
In a radio interview with SiriusXM to promote her album 'ARTPOP', Gaga spoke of her "great chemistry" with R Kelly on the set, adding that she couldn't wait for fans to see it, though the video never surfaced.
TMZ have now obtained footage of the cancelled video, and while it is yet to leak in full, the scenes they have put on their website have certainly proved to be very controversial already.
In one scene, R Kelly acts as a doctor with Gaga as his patient, lying naked under a sheet.
He administers her with "medicine" which seems to knock her unconscious, and while she sleeps a party breaks out with scantily-clad nurses dancing provocatively around her.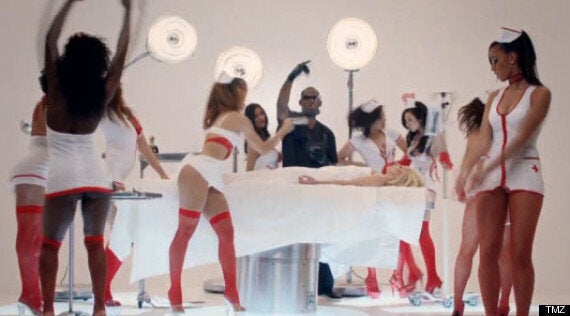 R Kelly parties as Gaga lies unconscious
As they perform their dance routine, the nurses caress Gaga's sleeping body and - in one bewildering moment of the video - one of them appears to hit her with a lobster. As you do.
In another scene Gaga writhes naked on the floor - surrounded by headlines like "Lady Gaga Is Addicted To Dope" and "Twitter Feuding Again" - while Terry Richardson even appears to have put himself in the video, taking photos of her while she uses torn up newspaper to protect her modesty.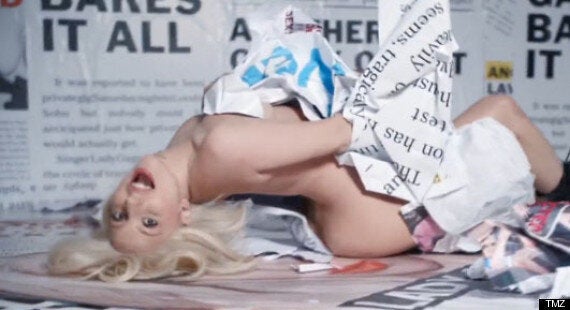 Gaga in the 'Do What U Want' leaked footage
Gaga is yet to acknowledge the leaked footage herself, but as someone who's been outspoken about her music and videos leaking online in the past, we don't think it will be long before she weighs in with her side of the story.
Watch the leaked footage - but be warned, it's pretty racy - below: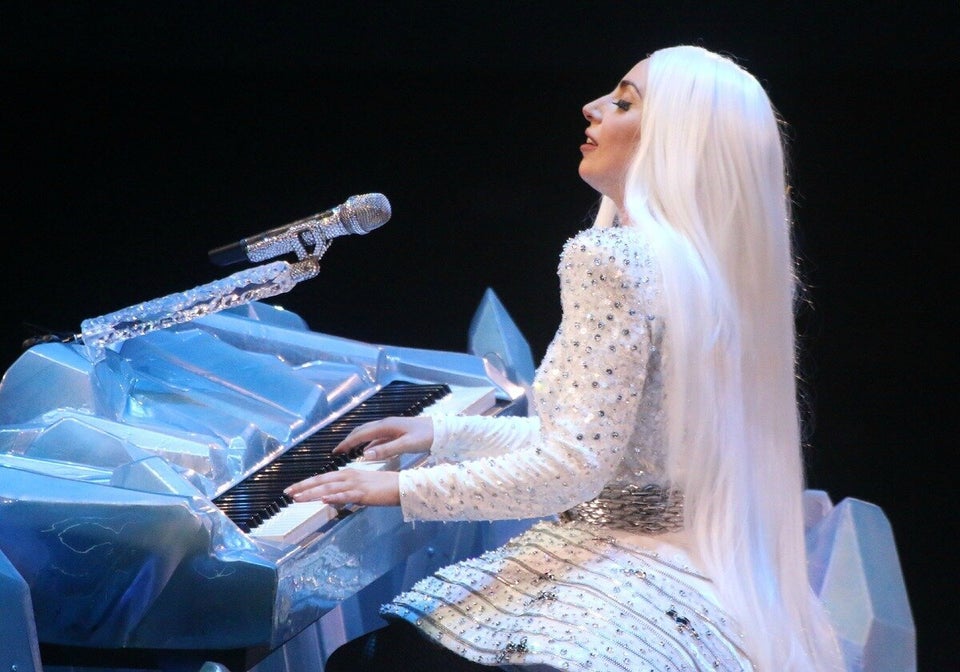 Lady Gaga's artRAVE Tour
href="http://www.facebook.com/HuffPostUKEnt"target="_hplink">LIKE US ON FACEBOOK

| FOLLOW US ON TWITTER
Related