England were left on the brink of elimination following Luis Suárez's decisive double in São Paulo as they suffered another 2-1 loss - their second reverse in five days.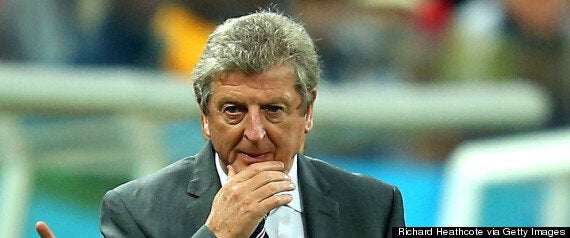 Hodgson has two years remaining on his England contract
If Costa Rica avoid defeat against Italy on Friday England will be eliminated with one match to spare. The only way the Three Lions will stay in the World Cup is if Italy win both their remaining games and England beat Costa Rica by a two-goal margin in Belo Horizonte on Tuesday.
A likely first World Cup group stage exit since 1958 will not cause Hodgson to quit his role though.
"I don't have any intention to resign," the England manager said. "I'm bitterly disappointed, of course, but I don't feel I need to resign, no."
Hodgson admitted his future is out of his hands, though. "On the other hand, and if the FA think I'm not the right man to do the job, that will be their decision, and not mine," he added. "I've been really happy with the way the players have responded to the work we've tried to."
Hodgson's position is unlikely to come under too much threat and if it does, Redknapp, along with former striker Alan Shearer, wants him to stay.
"He couldn't have done any more, he prepared the team well and got a good camp," Redknapp told the BBC.
Shearer added on the same network: "I think he should be given the opportunity to take England to the Euros in two years. We have to see the likes of (Luke) Shaw, (Raheem) Sterling, Ross (Barkley), these guys.
"Everyone wanted to see the kids given a chance and he went and tried to win the game against Italy. He should be given the chance to finish what he started."