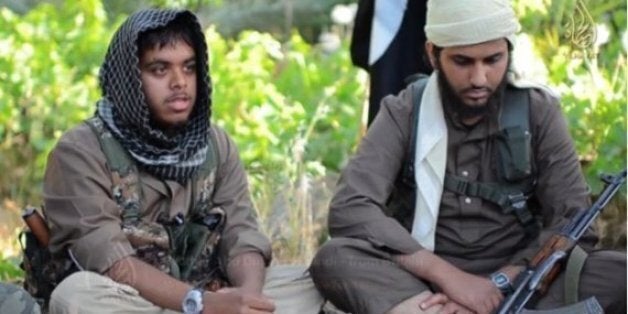 A counter-terrorist official has warned against "demonising the Muslim community" as it emerged the Security Service has made tracking British jihadists fighting in Syria its top priority.
Sir Peter Fahy, who leads on the Prevent counter-terrorism strategy for the Association of Chief Police Officers, said around 500 Britons had travelled to Syria and Iraq - a higher estimate than the 400 claimed by Foreign Secretary William Hague.
He said there is a huge amount of effort going on "both abroad and in this country trying to identify people who may have gone out there to track their movements and, particularly, to make sure that we detain them when they try and get back into this country."
Sir Peter acknowledged that "some of the estimates have been higher than that, we have to be honest and say we don't absolutely know" but "it is the top priority for the security services and for counter-terrorism police and police in general".
He said "huge amounts of material" was being taken down from the internet every week as part of the effort to stop people being radicalised.
The Greater Manchester Police Chief Constable warned against "demonising the Muslim community itself" and said: "The vast majority of Muslim people are really worried about this situation and are working with us to try and identify those people that may be at risk."
Concerns about Islamist extremism in British society have been heightened by the so-called Trojan horse plot in Birmingham schools, but Sir Peter stressed the importance of working with Muslim communities.
Asked whether comments by politicians were putting more people at risk of radicalisation he told BBC Radio 4's Today programme: "I can only reflect what leaders in the Muslim community say to me.
"We need to challenge extremists, the issues about the schools is very worrying, but we do need to do it in a way that tries to work with all communities - which works with the Muslim community but also has this hard edge of concentrating on those really dangerous people and making it clear that anyone who does go to Syria is at huge personal risk but also, obviously, we will be tracking them and trying to make sure they are detained when they come back into the country.
"So it has got to be a mixture of the two things, but there is a huge amount of effort going into the material on social media, we are taking down huge amounts of material every week, but also this wider work with other agencies to try and identify people who may be at risk ."
The Government is treating the growing threat from Isis with ever-greater seriousness.
On Thursday the terror group was added to a list of banned organisations, making it an offence to be a member. Four other Syria-linked terror groups were banned at the same time.
Prime Minister David Cameron has insisted "everything that can be done is being done" to stop Britons being radicalised overseas amid fears that 450 people have joined the ranks of the extremist group in Iraq.
The BBC reported that the Security Service, MI5, has made tracking British jihadists fighting in Syria its top priority.
Experts believe the method of appeal in the video mimicks that of Western charities and aid groups.
Joseph Carter, from the International Centre for the Study of Radicalisation at King's College London, told The Times: "There's no question that the purpose is to attract Western audiences and to convince them to come.
"Unlike other groups who put out attack videos or feature major leaders, Isis feature everyday soldiers, people's personal narratives."
The Home Office said: "We do not tolerate the existence of online terrorist and extremist propaganda, which directly influences people who are vulnerable to radicalisation.
"We already work closely with the internet industry to remove terrorist material hosted in the UK or overseas."