Patsy Byrne, the actress best known for playing Nursie in the Blackadder television series, has died at 80.
Denville Hall, a care home for elderly actors in north-west London, said she died on June 17.
Byrne played Nursie - a woman whose real name was Bernard - alongside Miranda Richardson's Elizabeth I in the second series of the hit comedy, set in the Tudor era.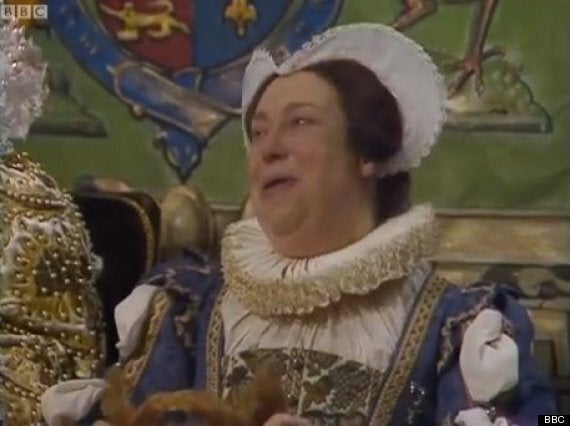 Patsy Byrne as Nursie in Blackadder II
She is the second star of the cult 1980s series to die in as many weeks, with Rik Mayall, who played Lord Flashheart in the second and fourth series, buried yesterday. He died at his home in Barnes, south-west London, last week.
The two shared screen time during the second series of Blackadder in 1986, with Mayall's sex-obsessed lothario asking Byrne's plump middle-aged female character: "Am I pleased to see you or did I just put a canoe in my pocket?"
Tributes poured in on the Blackadder Facebook page, where a statement said: "Very saddened to hear that Blackadder has lost another amazing actor. RIP Patsy Byrne AKA Nursie AKA Bernard. You and Flasheart (sic) can flirt for an eternity now."
Popular in the Community