A BBC documentary to be screened on Monday will reveal South Yorkshire Police spent £500,000 to control an EDL protest against a planned mosque - that turned out to be a KFC.
The programme 'Police Under Pressure' documents how false rumours a pub was to be turned into a mosque sparked the demonstration between Page Hall and Parson Cross in Sheffield.
Around 1200 extra officers from 15 different forces had to be called upon, hitting the already cash-strapped force with the massive bill.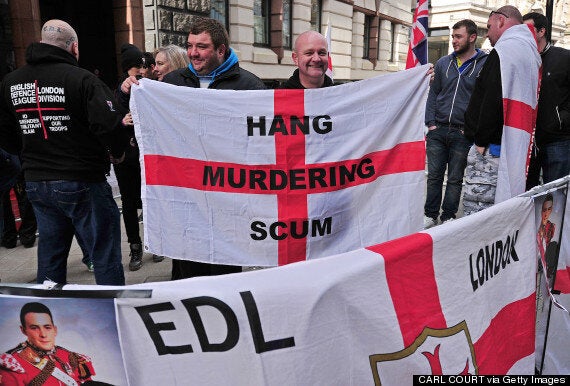 The lovely folk of the English Defence League
South Yorkshire Police are being hit hard by government cuts and have to find £42 million of savings over the next four years.
The force are likely to lose 300 police officers, 100 PSOs as well as 350 police staff.
Deputy Chief constable Andy Holt, said: "It would be naive of me to say that we are able to deliver the same standard of policing with the level of cuts that we face."