Hundreds of British veterans who fought in Syria have already returned to the UK, including many radicalised jihadists who are intent on carrying out terrorist attacks here, a top counter terrorism expert has said.
Richard Barrett, former head of counter-terrorism at MI6, warned that up to 300 of them may have returned to Britain and added the security services face "an impossible task" tracking them.
His comments come after it was reported some of those who joined joined the brutal Islamists in ISIS have faked their own death in battle so they can sneak back into this country.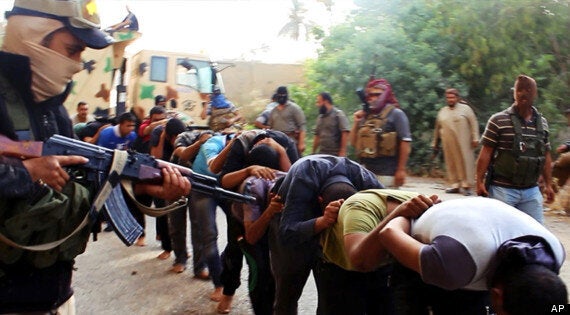 ISIS are so brutal they have been disabowed by Al Qaeda
"If you imagine what it would cost to really look at 300 people in depth, clearly it would be completely impossible to do that, probably impossible even at a third of that number," he said, the Independent on Sunday reported.
In one case, the death of a fighter in Syria was announced by his comrades on social media and police later arrested him in Dover, the Sunday Times (£) reported.
The paper also said one fighter called for David Cameron and Theresa May to be beheaded.
Barrett added: "With this whole business in Syria, although there is no linear projection from foreign fighters to domestic terrorists, it's inevitable that a number will fall into this category."
Barrett has co-authored a report, released this month, which concludes that more than 12,000 foreign fighters have gone to Syria since the war began, and that it is "likely to be an incubator for a new generation of terrorists".
Around 400 British Muslims are believed to have travelled to fight in Syria, with many joining ISIS, which is now tearing across Iraq and is so extreme it was disavowed by Al Qaeda.
Britain's top counter-terrorism police officer said the country will feel the repercussions of Syria and the rise of Islamic extremism within its own borders for "many years" to come.
Cressida Dick, the Metropolitan Police's assistant commissioner and head of specialist operations, said it represented a terrorist threat to the UK, and that young British Muslims who have travelled to the war-torn country to fight might commit violence when they return.
Dick told BBC Radio 4's The World This Weekend: "I'm afraid I believe that we will be living with the consequences of Syria - from a terrorist point of view, let alone the world, geopolitical consequences - for many, many, many years to come."
Her warning came after footage emerged online apparently showing several young British jihadists in Syria in a recruitment video for ISIS, in which they urge UK Muslims to join insurgents there and in Iraq.
Two have been identified as brothers from Cardiff - 20-year-old Nasser Muthana, and 17-year-old Aseel Muthana.
Two other men were arrested in March and April in the UK after they returned from Syria. The pair, aged 19 and 23 and both also from Cardiff, were held on suspicion of receiving terrorist training and attending a place used for terrorist training, but were later released without charge.
South Wales Police said in a statement: "We are increasingly concerned about the numbers of young people who have or are intending to travel to Syria to join the conflict.
"The issue is not unique to Cardiff or Wales and is a priority for police and security services across the UK."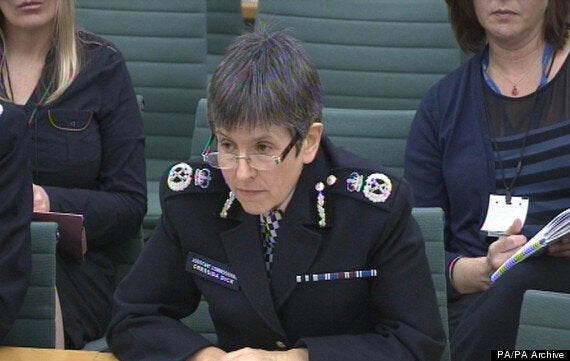 Cressida Dick said Britain would be living with the fallout of Syria for 'many, many, many years to come'
Police across the UK have made 65 Syria-related arrests over the last 18 months, including 40 in the first three months of this year alone.
The father of the Muthana brothers said his sons, both high achievers at school with good career prospects, must have been "brainwashed" and believes a network of radical jihadi recruiters must have paid for them to go.
Aseel Muthana said that he and his wife were "devastated" when they found out from police in November that their eldest son Nasser had joined a terror cell in Syria. In February police informed them their second son, Aseel had obtained a second passport and travelled to Cyprus and was planning to join his brother.
Mr Muthana, 57, told The Sunday Telegraph: "Behind this are Islamic radicals, hiding behind the scenes, influencing the minds of young people. It is not members of the Yemeni community in Cardiff. Someone is persuading them, brainwashing them, helping them travel, arranging tickets."
Former Defence Secretary Liam Fox has also called for heightened security at home to stop British-born jihadists returning to the UK from Iraq from carrying out terrorism.
In an article for the Sunday Telegraph, he said there would be "catastrophic" security consequences if extremism is not defeated, and urged the Government to send British military assets to the region to assist any American-led attacks on Isis, saying the UK "should not rule out acting where we could provide specific help".