The number of children receiving treatment for addiction to cannabis has hit a record high, with one expert warning the age they try the drug for the first time has fallen which places them at greater risk.
A total of 13,581 children received medical treatment for drug addiction and cited cannabis as their "main problem drug", which is an increase of nearly 50% in seven years, the latest statistics show.
That number represents 68% of all those under 18 who received medical treatment for substance misuse in England in 2012/13.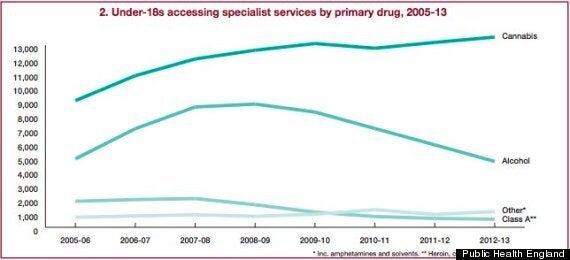 The number of young people hospitalised for cannabis addiction has increased nearly 50% in seven years
The increase in the numbers being treated for cannabis is in contrast to a fall in the number being treated for alcoholism, which fell by 29% in a year to 4,704.
Steve Rolles, senior policy analyst with the charity Transform told The Huffington Post UK that, despite falling levels of cannabis use overall, the age at which children were first trying it has fallen, which puts them at a greater risk.
"While total use of cannabis has been going down over the past decade, the average age of first use has also been falling marginally," he said.
"That's a concern because the earlier you start using, the greater the risk. If you are 12, 13 or 14, the risks are much greater than if you start when you're, say, over 20."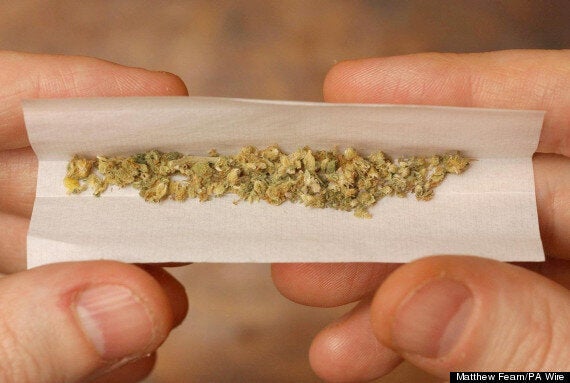 Treatment cannabis addiction among children rose, while treatment for alcohol abuse fell
Transform campaigns for the regulated, legal sale of cannabis with strict age controls to protect children from acquiring it.
"It's important to note that, if problematic cannabis use amongst young people is increasing, it is happening under prohibition," Rolles said.
"There's a strong argument that a strictly regulated market, where we can control age access and potency, would be more effective at protecting young people than under the unregulated criminal trade we have now we have now.
"It's interesting how, in the US, teenagers find it easier to get hold of illegal cannabis than alcohol, which legal but strictly regulated."
Other campaigners, who oppose legalisation, said the potency of the skunk variation of the drug was to blame, which, they said, has grown to dominate the market.
A spokesman for the Cannabis Skunk Sense charity told The Sun: "It's a scandal that the public isn't being told the truth about the strength of skunk, which has an alarming 80% of the market.
"One in six teens who try cannabis become addicted and skunk users are seven times more likely to suffer a psychotic episode."
The statistics on medical treatment were compiled by Public Health England, which told The Sun: "Stronger cannabis strains may be causing more problems."
Rolles said the number of people being referred for treatment could be influenced by changes in the youth justice system, adding more than a third of the 13,581 children were referred by the courts.
"This doesn't mean that none of these people needed treatment, although we need to be wary of saying that all referrals involve addiction or dependence," he added.
"But it does mean that the data is subject to variation according to changes in youth justice system or schools policy."
He added the increase in treatment numbers might be partly be explained by the rise in more potent and risky synthetic forms of cannabis but said it was not clear whether the PHE data distinguished between this and natural cannabis.
As previously reported on HuffPost UK, there has been an influx of legal, synthetic forms of cannabis to Britain that can be more potent and dangerous than the natural, illegal drug. Last year, 29 new forms of "synthetic cannabinoids" were identified, out of 81 total new legal highs.
In 2012, 30 new forms of it were identified out of a total of 73 new legal highs.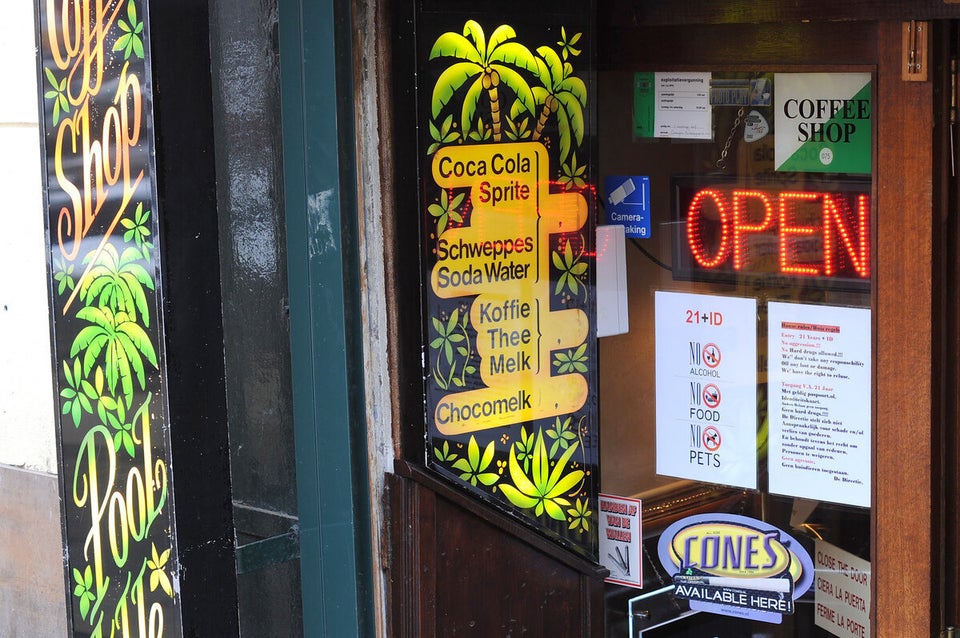 Cannabis laws around the world
Popular in the Community