The RMT transport union has dismissed proposals to fix trains with swarms of drones, install holographic telephones and install ticketless, gateless passenger sensors at stations as "dangerous science fiction nonsense".
A report by engineering and design consultancy Arup ('Future Of Rail 2050') looks at how robots, swarm technology and robotic drivers could change the way trains work over the next 40 years.
The report explores the possibility of intelligent robots building new, and retrofitting old, rail infrastructure. Swarm robotics, a theory based on swarm behaviour among ant and bee colonies, could see small robots working collaboratively on major railway repair and structural testing.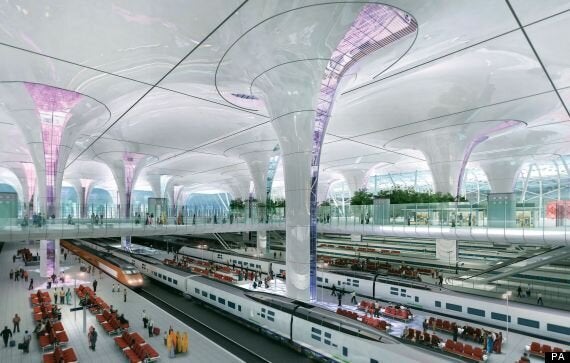 Monitoring drones would enable rail operators to perform advanced maintenance on tracks, eradicating lengthy journey delays and line closures.
Also, driverless trains would be in constant communication with one another with the sensors embedded in rail infrastructure, travelling in close succession and responding in real time to their location on a given track.
In addition, ticketless technology will remove gate-lines in stations. Authorisation to travel will be universal and payment processed automatically when the journey is taken, allowing a seamless connection between various modes of transport.
The report imagines a future where train passengers can contact friends, family and colleagues via "HoloCalls" - holographic image displays - and train windows will adjust automatically to prevent external glare.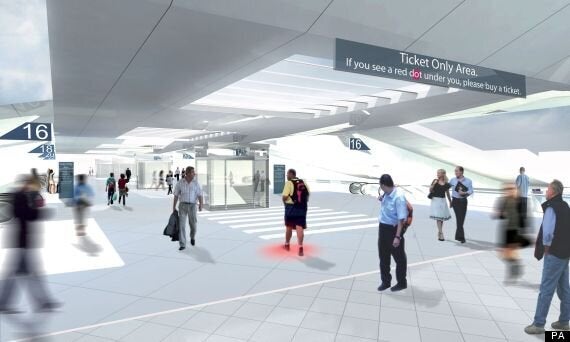 Virtual shopping walls will be located in railway stations and even carriages, enabling products from the wall displays to be purchased via mobile devices.
But Mick Cash, the acting general secretary of transport union the RMT, dismissed the report, arguing it could put passengers (and his members) at risk:
"This report and its proposals are just dangerous nonsense straight out of some barmy work of science fiction.

"The notion of an entirely destaffed railway with track workers replaced by drones could only have been cooked up by someone miles out of touch with reality."

He went on: "The RMT is discussing our continued fight against axing guards and gateline staff at our conference in Bristol this week.

"Any train company thinking of looking at the proposals in today's report should be warned that they will face stiff industrial and political resistance from the RMT."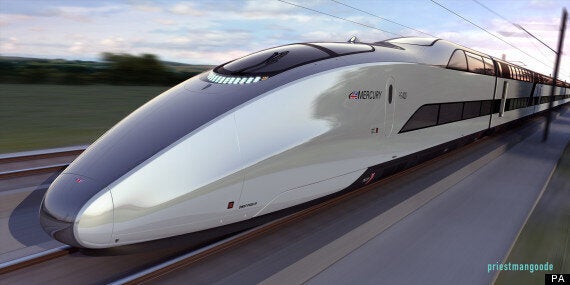 Arup's global rail leader Colin Stewart insisted the report was serious: "The global urban population is growing rapidly and, by 2050, around 75% of the world's population will live in cities.
"This places huge pressure on transport infrastructure and resources, but also creates a significant opportunity for rail, which relies on passenger density to function most effectively. The challenge will lie in juggling the responsibility of providing reliable travel for millions while simultaneously tailoring each journey for the individual.
"However, by rapidly developing technology and taking bold steps to overcome capacity and cost challenges through maximising efficiencies , the rail renaissance can deliver a future where rail is the backbone of our travel system, linking major urban hubs and feeding into multi-modal transport networks for the benefit of the passenger."