T-shirts and hoodies branded with the insignia of the Islamic State of Iraq and al-Sham (ISIS) are available to buy online.
Supporters of the terror group, which was once deemed too extreme even for al Qaeda, can buy the items of clothing for as little as £4, Vocativ reports.
Indonesia-based Zira Moslem Merch sells ISIS merchandise on various Facebook pages, as well as a website.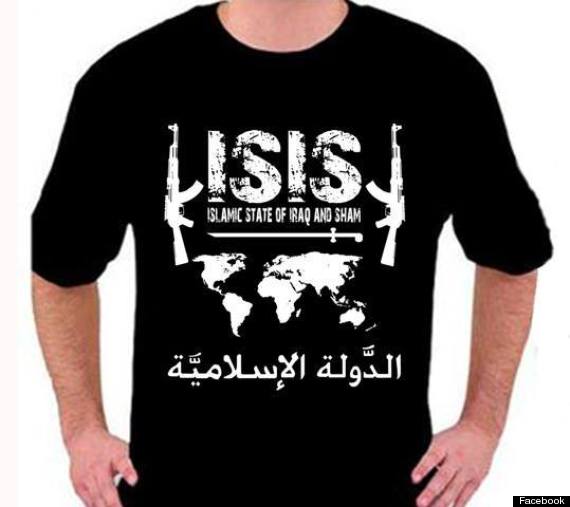 ISIS branded merchandise is selling for as little as £4
The vendor, which describes itself as an "Islamic style movement" also offers shirts featuring the slogans "Muslim Brotherhood", "Fuck Israel", "Pray for Gaza" and "Mujahadeen Around The World United We Stand".
A page called Kaos Islamic State of Iraq and Sham, which was set up in the last 24 hours, also sells ISIS branded wares.
According to Fox News, a cluster of Facebook pages selling the items were shut down after the news organisation made enquiries as to why they had not been flagged, though new ones are sprouting up.
One page, thought to be the original Zira Moslem page boasted more than 9,000 likes before it was removed.
"At Facebook, we have rules that bar direct statements of hate, attacks on private individuals and groups and the promotion of terrorism," spokesman Israel Hernandez said.
He added: "We have a team of professional investigators both here in the US and abroad who enforce these rules. Where hateful content is posted and reported, Facebook removes it and disables accounts of those responsible."
It's not known how well the clothing is selling or whether ISIS is making any profit from the items.
ISIS carefully manages its public persona, and has been publishing corporate-style annual reports on their military campaign in Iraq since 2012.
On Monday the jihadist militants recorded another victory when Sunni tribes announced they were in negotiations to hand over the only major border crossing between Iraq and Jordan to the militants.