Kristen Stewart is apparently not too happy with Joan Rivers, who mentions the 'Twilight' actress in her new book 'Diary Of A Mad Diva'.
Kristen is reportedly incensed with one particular passage in Joan's memoir, which references her affair with 'Snow White And The Huntsman' director Rupert Sanders.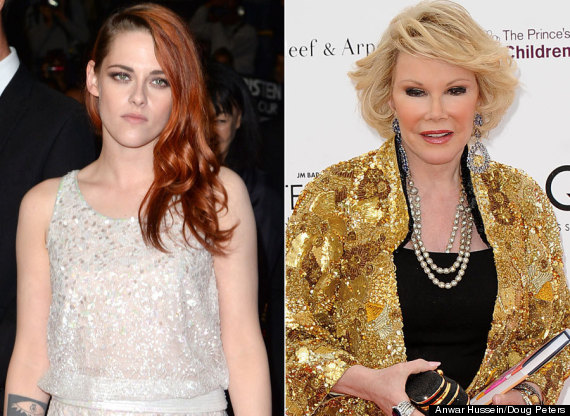 Kristen Stewart and Joan Rivers
In the passage, Joan writes: "Many stars only do one thing well. Of course, the best one-trick-pony is Kristen Stewart, who got a whole career by being able to juggle a director's balls."
Following the book's publication, the funny woman told TMZ that she is "now being sued by Kristen Stewart".
"Her lawyer contacted my lawyer, which shows the sense of humor she has," she says. "Zero."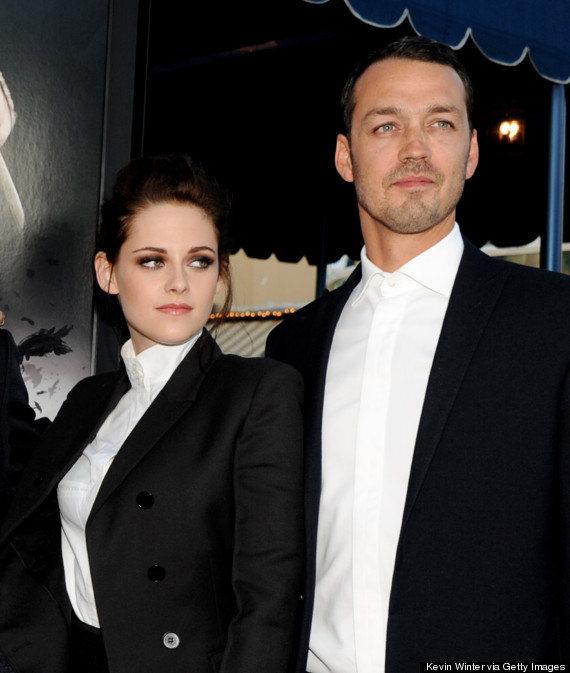 Kristen and Rupert Sanders
However, a source has now told HollywoodLife that Kristen has apparently changed her mind and has no further plans to take legal action.
"The reason that Kristen backed down from suing Joan Rivers was because she didn't want people to talk about the Rupert Sanders incident again," the source told the website. "That was the moment that ruined her relationship with Rob [Pattinson] and affected her career, with some people thinking she was and is a homewrecker.
"She now thinks people have mostly forgotten about that incident. If she went through with suing Joan, it would cause so much unwanted and unneeded media attention, that at the end of the day it was easier to refrain from suing," they added. "Kristen thought, 'Why help sell Joan's book by raising attention to it?'
"Kristen thinks the statement Joan made is hurtful and untrue, so to give it extra life would be the bad move."
The actress issued a public apology in 2012 when her affair with married director Rupert Sanders was revealed.
Following the affair, Kristen and Rob Pattinson split and Rupert Sanders also separated from his wife Liberty Ross.
LIKE US ON FACEBOOK | FOLLOW US ON TWITTER