Lying strapped to a gurney, she growls and thrashes around in a trance-like state.
Alexandra Alvarado Huerta, 22, is reported to have fallen into the frightening condition after using the board along with her brother Sergio, 23 and their 18-year-old cousin, Fernando Alvarado Cuevas, who also became unwell.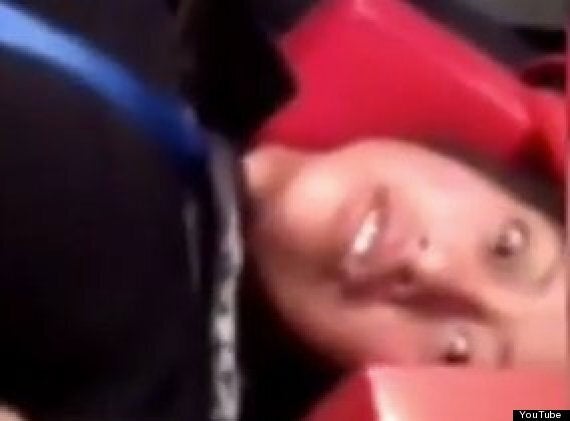 Alexandra Alvarado Huerta was filmed growling and thrashing as she was taken to hospital
Their foray into the dark side occurred in San Juan Tlacotenco, a village near the town of Tepotzlan in south-western Mexico.
"They had involuntary movements and it was difficult to transfer them to the nearest hospital because they were so erratic.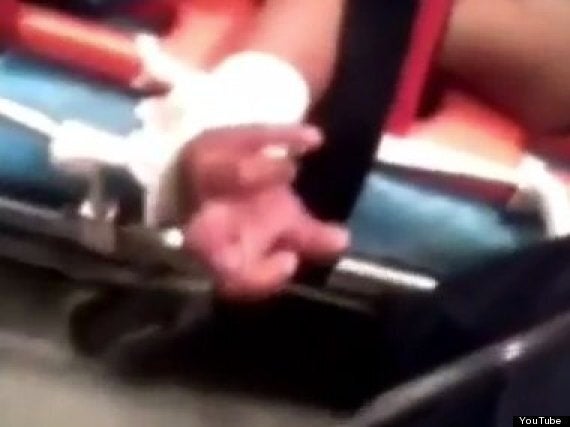 The 22-year-old was writhing and spasming
"It appeared as if they were in a trance-like state, apparently after playing with the ouija board. Whether they were really possessed, or had simply convinced themselves that they were possessed, was not for the doctors to comment on.
"They spoke of feeling numbness, double vision, blindness, deafness, hallucinations, muscle spasm and difficulty swallowing."
However no exorcisms were performed – rather the trio was treated with painkillers and eye drops and have all made full recoveries.
The ouija board - also known as a spirit board or talking board - is a flat board marked with the letters of the alphabet, the numbers 0–9, the words "yes", "no", "hello" and "goodbye", along with various symbols and graphics.
It uses a small heart-shaped piece of wood or movable indicator to indicate the spirit's message by spelling it out on the board during a seance.
Participants place their fingers on the wood and it is supposedly moved by the spirit about the board to spell out words.
Mainstream religions and some occultists have associated use of a ouija board with the concept of demonic possession, and view the use of the board as a spiritual threat, and have cautioned their followers not to use them.