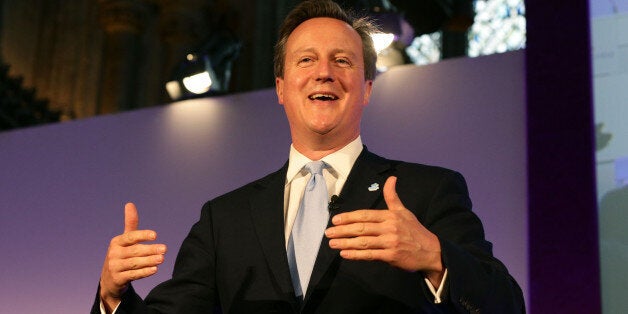 Last year, the prime minister threw his weight behind a TV campaign that informed young people of their rights and employers' responsibilities when they accept unpaid positions.
But his own party is currently looking for a "well-groomed" and unpaid intern in London.
The ad for the "voluntary" Tory position is vague about what duties the intern would actually be carrying out, but apparently the slave worker will "be a part of a winning team with a driving purpose to help create engaging, dynamic politics and help return a Conservative government in 2015."
The role demands ­candidates be a supporter of the Conservative party, be "comfortable interacting and engaging in conversation," and that they must have patience.
There is no ­suggestion the ­internships would break national minimum wage legislation.
The Work 4 MP website that carries the advert has added notes stressing all the posts are voluntary.
It says: "As such there are no set hours and responsibilities and you should be free to come and go as you wish."
"The Cities of London and Westminster Conservative Association is not like other employers," the ad reads.
"We are fun, authentic, gracious, passionate and offer a work environment that both reflects and instils our core values."
Don't all queue up at once.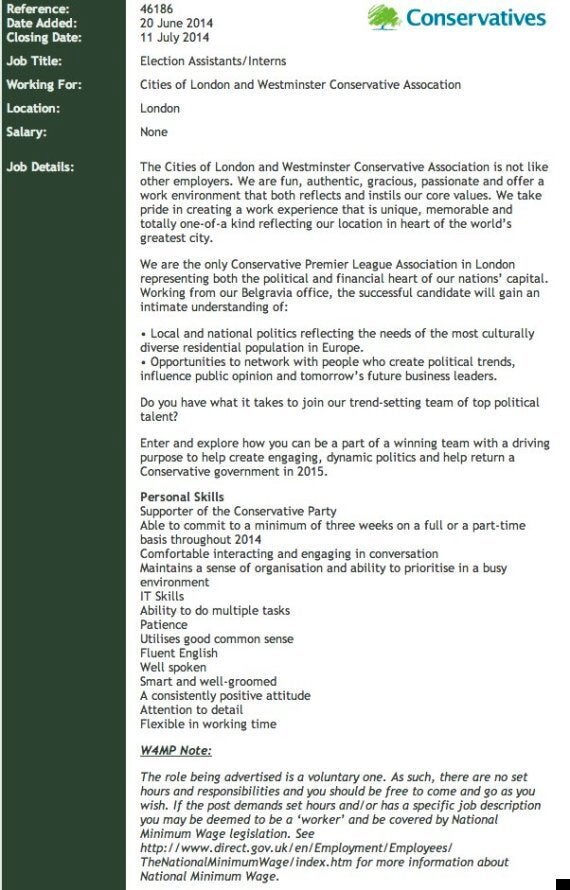 Cameron said last year that "exploitation of interns is unacceptable", but he defended the advertising of unpaid internships.
If advertising was banned, employers would simply recruit young people "through informal and privileged networks," he said.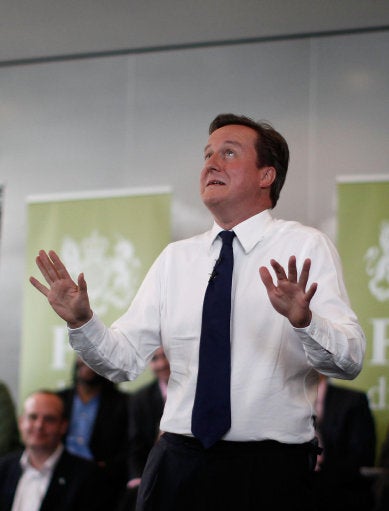 David Cameron Looking Daft: A Celebration