'Big Brother' contestant Kimberly Kisselovich was getting a bit of unwanted attention from Steven Goode in last night's highlights show, and was seen spurning his advances as he tried to get a snog from his fellow housemate.
It all looked a little awkward as Steven came behind her and put his arms around her, and Kimberly looked visibly uncomfortable as he planted some kisses on her cheek, before squirming away from him as he leaned in for a kiss.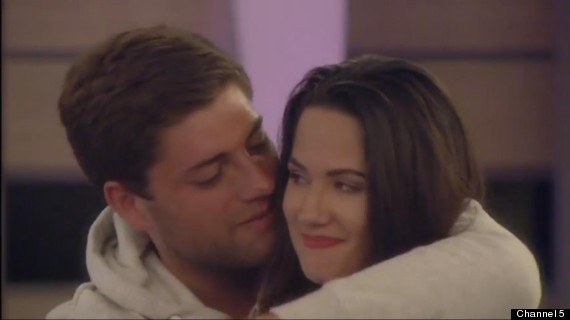 'BB' housemates Kimberly and Steven share an uncomfortable moment
Steven - who's shared a kiss with Kimberly in the past - was clearly disappointed by Kimberly's reluctance to give him a smooch, joking that she'd been "very rude".
Kimberly has spoken before about how she isn't an emotional person, and told Steven straight that she "handles affection differently to other people".
He was unimpressed though, saying to her: "How do you seriously contemplate constantly having a barrier all the time?
"You have to let people in, you have to trust. I cannot believe you can even consider even associating me with any kind of distrust."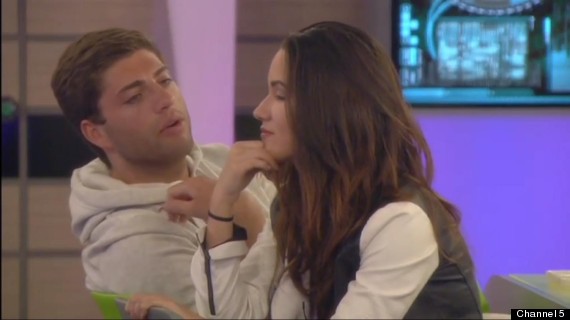 Steven tells Kimberly she needs to be more trusting
Kimberly was recently the subject of one of her fellow housemates Helen Wood's tirades, after she was accused of being "disrespectful" for taking a shower with Winston Showan while wearing a bikini, after they'd both taken part in a task where they had to shovel manure in the garden.
Helen had previously spoken about how Kimberly didn't open up or show her emotions like the other housemates did.
And if Kimberly's shower was enough to make Helen mad, then she's in for a real shock when her rival Jenny Thompson arrives in the house to shake things up. It was reported earlier this week she will be arriving in the house soon.
href="http://www.facebook.com/HuffPostUKEnt"target="_hplink">LIKE US ON FACEBOOK

| FOLLOW US ON TWITTER