A Christian working at Heathrow Airport who claims that religious harassment by Muslim colleagues led to her losing her job is taking her case to the Court of Appeal.
Nohad Halawi is suing for unfair dismissal and unlawful discrimination, saying that she and other Christian staff were victims of systematic harassment, with one friend reduced to tears for wearing a cross.
Her case was rejected by an employment tribunal in 2012, and then by the Employment Appeal Tribunal (EAT) in October last year.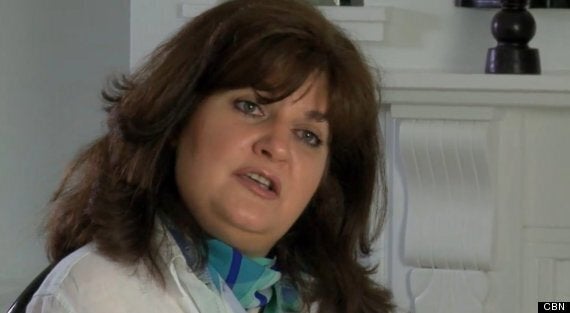 Nohad Halawi is suing for unfair dismissal and unlawful discrimination
With the support of the Christian Legal Centre (CLC), she is challenging the EAT decision in the Court of Appeal. Halawi, who came to Britain from Lebanon in 1977, worked as a uniformed beauty consultant selling cosmetics at Heathrow in the duty-free shop at Terminal 3 for 13 years.
Halawi said she was having a conversation in Arabic with a colleague about another colleague, and praising him. It was misinterpreted as an insult, she claims.
She is taking legal action against Autogrill Retail UK, which trades as World Duty Free. Although she had self-employed status, she argues her "working relationship" with the company gave her the right to sue in employment law.
When management took away her "airside" pass she was no longer able to continue her job.
EAT judge Mr Justice Langstaff said in an October 4 ruling that he shared an "uneasy feeling" that the airside arrangements were such that Halawi "could have been the victim of discrimination and yet have no right to complain to a tribunal".
Halawi had provided her services through a limited company she had set up and could not sue as an employee as she did did not have a contract of employment and could not be classed as a worker, the judge ruled.
Today her lawyers are expected to argue that the EAT decision was legally flawed and she is entitled to protection from discrimination under European law.
Halawi says she was treated unfairly and lost her job because of rumours that she was "anti-Islam" after she spoke out over what she described as bullying and intimidation by Muslim colleagues.
She says she defended a fellow Christian employee who was mocked by fellow Muslim workers for wearing a cross and was the victim of "unsubstantiated complaints" by Muslim workers.
The CLC says 22 of Halawi's Heathrow colleagues, including other Muslim workers, signed a petition which said: "We are shocked and saddened by the recent dismissal of our colleague and friend Nohad, as a result of malicious and unfounded allegations made against her."
CLC chief executive Andrea Williams: "This is a clear case of injustice involving a Christian worker which was obvious to many of Nohad's colleagues - including some Muslim colleagues - who signed a petition protesting against her dismissal.
"In order for us to challenge Nohad's unfair dismissal, and the unequal treatment of Christians in the workplace, we need a judge to rule that she was in fact employed. This is why we're supporting Nohad as her case goes to the Court of Appeal."
Williams added: "This is an issue of justice affecting thousands of people and their right to proper protection if they work at the command of others and are subordinate to them, even if they have self-employed status."
The case is one of a number involving discrimination against Christians in recent years. In 2013, British Airways worker Nadia Eweida won her case against the airline at the European Court of Human Rights in Strasbourg after she was sent home from work for displaying a small silver crucifix during her job as an airport check-in attendant for the airline.
Chaplin, a nurse, was switched to a desk job after she refused to take off a crucifix which hung round her neck, while registrar Ladele was disciplined by Islington council for refusing to conduct civil partnership ceremonies.
McFarlane was dismissed from his role as a counsellor with the charity Relate after indicating he might have a conscientious objection to providing therapy to a same-sex couple.