They tested 47 different types of fruit and vegetables for their levels of 17 nutrients - the foods were scored by their content of potassium, fibre, protein, calcium, iron, thiamin, riboflavin, niacin, folate, zinc, and vitamins A, B6, B12, C, D, E, and K.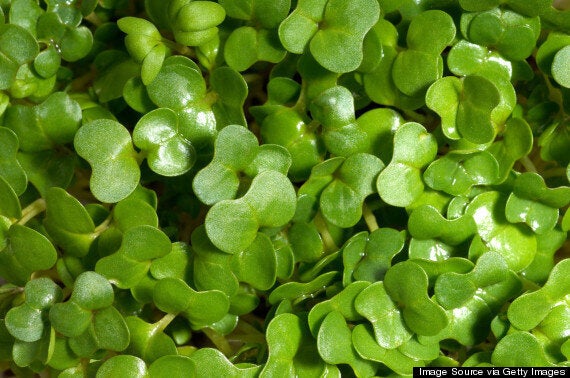 The study leaders defined foods as 'powerhouse' if they provided, on average, 10% or more daily value per 100 kcal of 17 qualifying nutrients. Of the 47 foods studied, 41 satisfied the powerhouse criterion.
The nutrient density score was based on the percentage of a person's daily needs for each nutrient the food provides.
Watercress achieved the top score of 100 thanks to its particularly high levels of vitamin K- important for bone health - and vitamin A which help eye health.
The six fruits and vegetables that didn't make the powerhouse list were raspberries, tangerines, cranberries, garlic, onions and blueberries.
Here's the list of the full results: