 David Cameron's Conservatives have come under fire for being allied in the European Parliament with an "openly racist and homophobic" Bulgarian MEP who has been accused of inciting hatred against immigrants
Tory MEP Sajjad Karim, who is standing to be president of the European Parliament, admitted to Liberal parliamentarians that his parliamentary grouping has "people who in their past have said some things and done things that I would find utterly abhorrent, appalling and deserving of nothing but challenge".
"They have spoken in terms that go against our shared values," he added. "But today, these same people are having to stand with me and say my candidate for President of the European President is Saj Karim, I will be supporting him and voting for him. They are having to give those messages not just here, but to issue press statements in their home countries."
"If there is any movement by any of those people away from the position they are in today, able to stand with somebody like me, I am not the sort of individual that will compromise in any way on my beliefs."
After Karim's comments about the controversial Bulgarian MEP, Liberal Democrat MEP Catherine Bearder told the Huffington Post UK: "Despite his name, this man is clearly no angel. In fact, by associating themselves with such an openly racist and homophobic politician, the Tories are dancing with the devil.
"The public deserves an explanation as to why Conservative MEPs have agreed to share a platform with this divisive and hateful figure who is so out of touch with British values of tolerance and compassion."
Dzhambazki, who is part of the Bulgaria without Censorship (BWC) coalition, was accused of inciting hatred against immigrants after calling on Bulgarians in Sofia last year to "clean the city" of immigrants and take "self-defence actions" by establishing "volunteer patrols and units".
Speaking in May, the Bulgarian MEP lashed out at Conchita Wurst, the "bearded lady" who won the Eurovision song contest, calling her a "perversity" and a "genetically modified organism".
"A bearded lady became a symbol of the old continent a few days ago. This bearded creature, called by the European name Conchita Wurst, is like a genetically modified organism and won the Eurovision. And I wonder if the vice of our time is that we tolerate the perversity. I don't want such a song contest for my children."
Herbert Reul, chairman of Merkel's CDU/CSU delegation to the parliament in Strasbourg attacked Cameron for allying himself with the anti-euro "demagogue" Alternative für Deutschland (AfD) party.
""I do not support the fact that the ECR let the AfD join their group. Until lately we have work close with the ECR with respect to economic issues," he told the Huffington Post UK.
"The fact that they now accepted a group that is politically unreliable and supports very problematic positions on a number of issues is not understandable. Herewith the ECR enters demagogue, anti-European waterways."
The Tories also faced controversy after allying themselves with "anti-immigrant xenophobes" in a bid to stop their group from collapsing.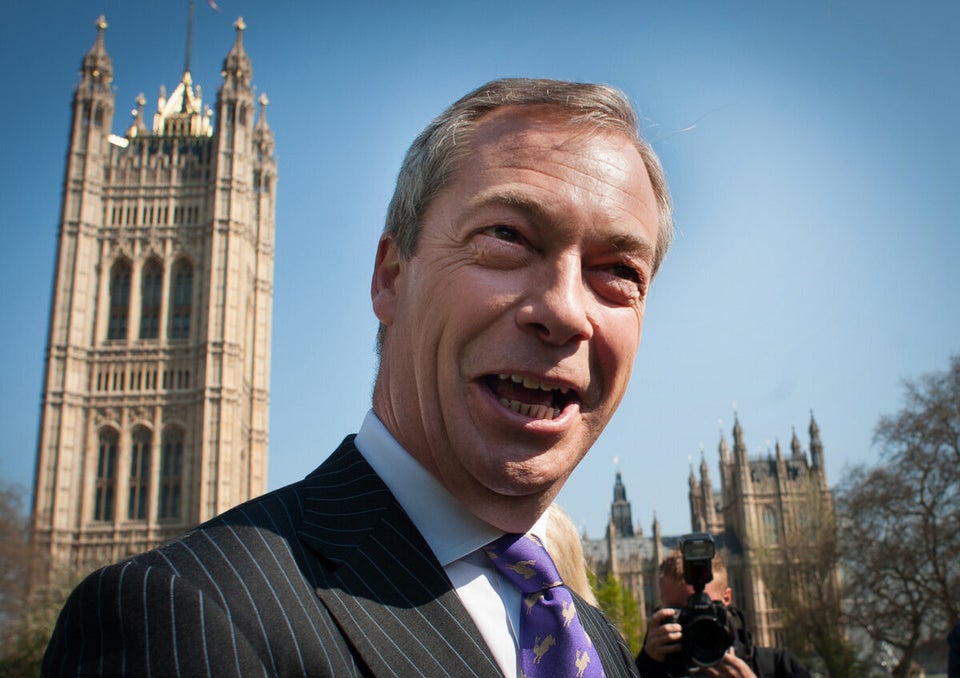 Brexiters
Popular in the Community