SEE ALSO: Mother Of Dead Toddler 'Also Searched Online For How Hot Car Deaths Occur'
27 JUNE UPDATE: A petition calling for the murder charge against Justin Harris to be dropped has been withdrawn.

The online petition, launched by Parents Support Parents on Change.org had been signed more than 11,000 times when it was taken down. A explanatory note said: "Hello, I think that based on the recent developments this petition is no longer relevant. I still pray that this was truly an accident. If that is the case, the DA now knows that the community does not want Justin prosecuted on murder charges."
The father of a toddler who died after being left in a stiflingly hot car all day had previously searched online for how long it would take for an animal to die in the same way, it is alleged.
Justin Ross Harris has been charged with felony murder and cruelty to children in the second degree after the death of his 22-month-old son Cooper. The 33-year-old denies the charges.
Harris told police he had left the little boy in the family car by accident after forgetting to drop him off at daycare last Wednesday. He continued to work, claiming he only noticed his son was still in the vehicle as he drove home.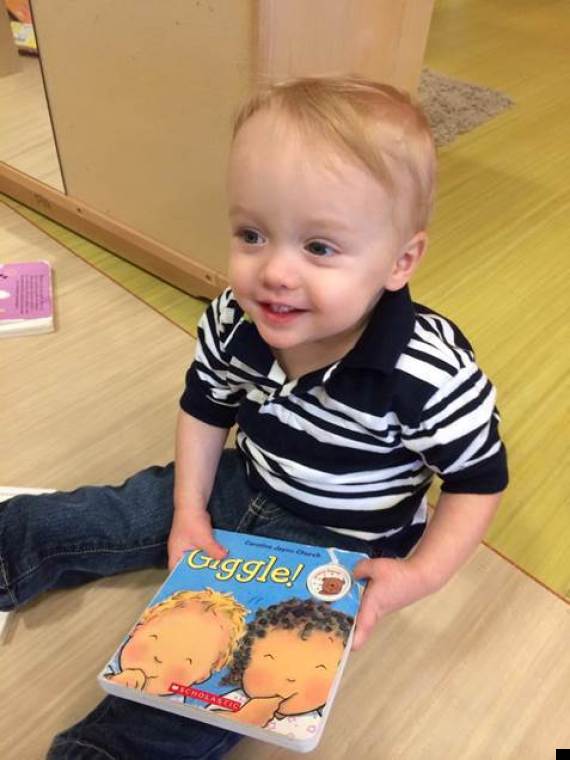 Cooper Harris died on Wednesday last week
Temperatures in Atlanta, Georgia, were topping 90 degrees when the incident occurred.
Harris is currently being held at the Cobb County Detention Centre without bail.
FOX 5-1 Team reports investigators seized Harris's work computer from Home Depot last week.
The channel cites a law enforcement source as stating the search history on the computer revealed someone had looked into how long it takes for an animal to die in a hot car.
It could not confirm when the internet search was made.
Additionally, a newly-filed arrest warrant states Harris stopped with his son for breakfast and also returned to the vehicle to put something in it around lunchtime, suggesting he knew the child was inside.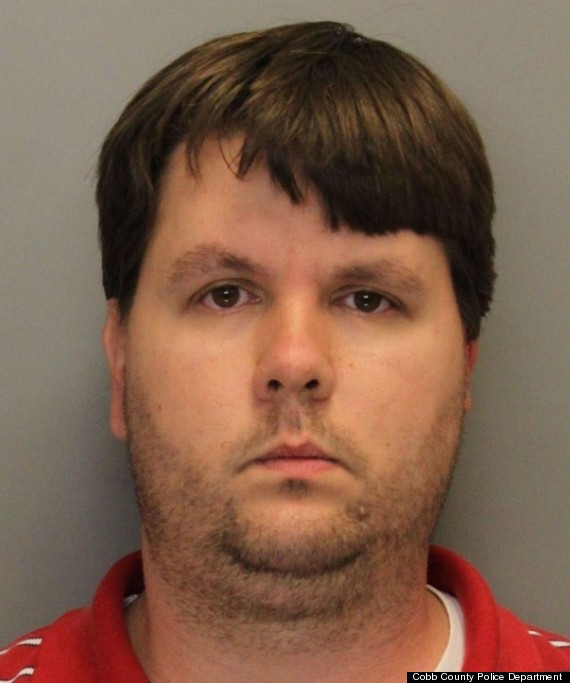 Justin Ross Harris says he forgot his son was still in the car. He has been charged with murder
The new warrant also downgrades the charge of first-degree child cruelty to second-degree.
First-degree cruelty to children requires that a person "willfully deprives the child necessary sustenance," while second-degree cruelty to children is caused by "criminal negligence" under Georgia law, the Associated Press reports.
CBS News cites a press release from the Cobb County Medical Examiner's Office as stating Cooper died of hyperthermia – the body temperature spiking due to heat – and that the manner of death was homicide.
Toxicology results are still pending.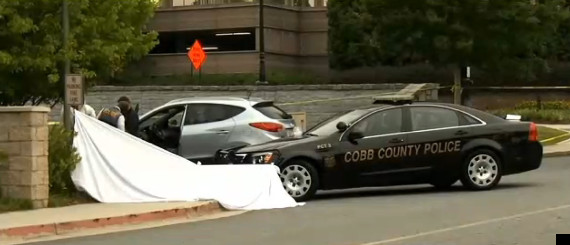 Witnesses say Harris desperately tried to revive his son when he realised what had happened
Dale Hamilton witnessed Harris stopping his car across two lanes of traffic and attempting to revive his son.
He told KPHO: "He pulled him out of the car seat, laid him on the ground and was trying to resuscitate him.
"He was constantly saying 'What have I done? What have I done?'"
The channel says Harris had to be restrained by police as he was so distraught.
"Much has changed about the circumstances leading up to the death of this 22-month-old since it was first reported," Cobb County Police Sergeant Dana Pierce told CNN on Tuesday.
While Sgt Pierce refused to elaborate further, he added: "I've been in law enforcement for 34 years. What I know about this case shocks my conscience as a police officer, a father and a grandfather."
Meanwhile an online petition has been launched calling for the murder charges against Harris to be dropped.
It states: "This is a horrible accident. The father loved his son immensely. These were very loving parents who are devastated. Justin already has to live with a punishment worse than death.
"Sending what's left of his family into bankruptcy to defend him against these charges is only bringing more hardship to a family that will never recover from the loss of a child."
Within 10 minutes of being inside a closed vehicle, temperatures can rise an average of 19 degrees, according to the National Highway Traffic Safety Administration.