Bruce Springsteen has become the most international figure yet to speak out on Luis Suárez's controversial munch of Giorgio Chiellini's shoulder in Tuesday's World Cup game between Uruguay and Italy.
"Biting has no place in sports," Bruce Springsteen has asserted, when questioned on the matter by TMZSports.
"What are the rules about biting in the World Cup? There probably should be one."
Of a previous infamous sporting bite - that by Mike Tyson of Evander Holyfield's ear during their 1997 world heavyweight bout, Bruce claimed that should be considered "the last bite".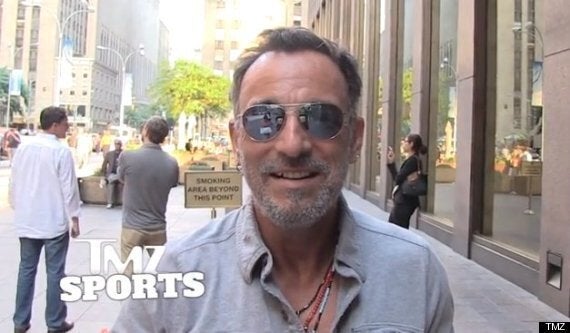 Bruce Springsteen was happy to weigh into the Suarez biting controversy
The reaction of the Uruguayan FA and press has yet to be recorded, but they probably won't be happy, after accusing the British and Italian media of stirring the pot of hatred for Suarez for his controversial shoulder appetiser.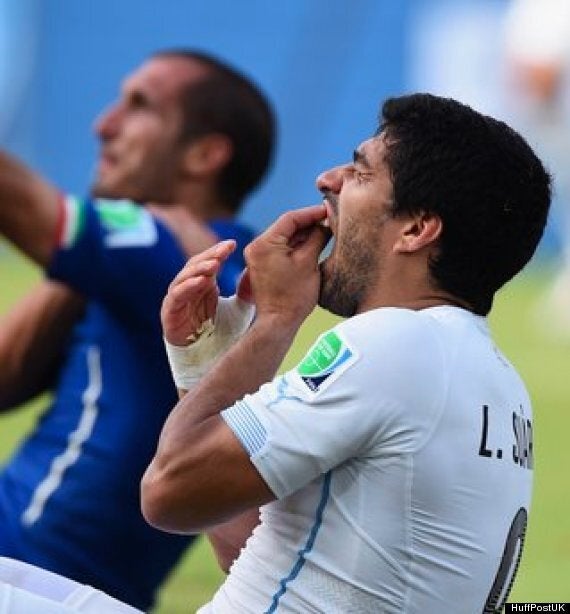 The moment just after Suarez's teeth made acquaintance with Chiellini's shoulder
Bruce isn't the first to weigh into the debate surrounding the incident, that will no doubt be one of the most discussed of this year's World Cup.