When Olympic athlete Alysia Montano finished last in her 800 metres heat at the US track and field championships on Thursday, she was far from disappointed. Why? Because she's 34-weeks pregnant.
The 28-year-old five times national champion raced just seven weeks before she is due to give birth to her first child and said she "felt really, really good".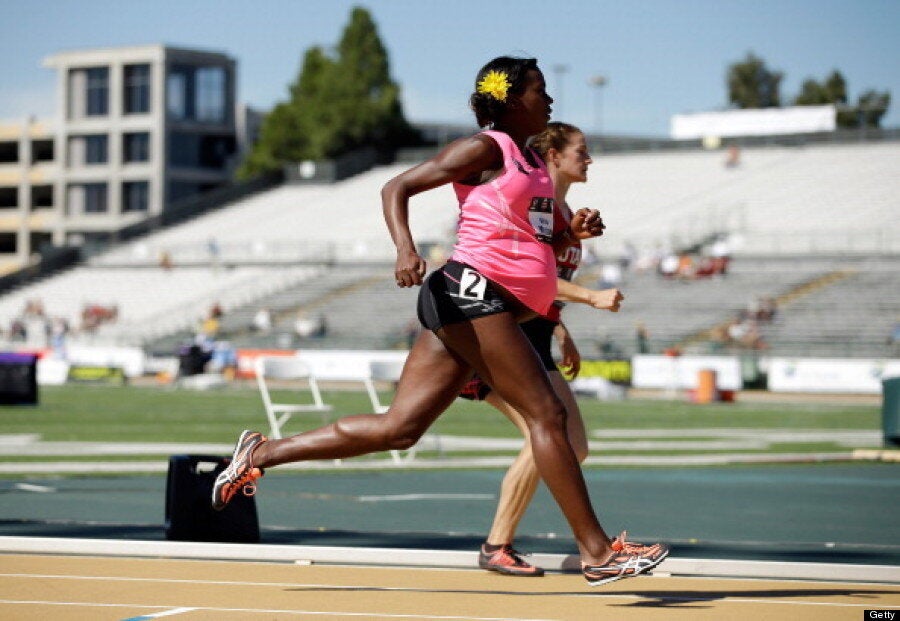 "I've been running throughout my pregnancy and I felt really, really good during the whole process," Alysia told AP after the race.
"I just didn't want to get lapped and be the first person to get lapped in the 800," she said.
The mother-to-be certainly fulfilled her personal goals, taking a relaxed pace to finish in 2 minutes, 32.13 seconds. This race time came in slower than her personal best of 1:57.34 and slower then her performance that earned her fifth place at the London Olympics in 2012, but then she is now running for two.
Before running, she consulted doctors to ensure it was safe for herself and the baby.
"That [doctors' advice] took away any fear of what the outside world might think about a woman running during her pregnancy," Alysia said. "What I found out mostly was that exercising during pregnancy is actually much better for the mum and the baby... I did all the things I normally do... I just happened to be pregnant. This is my normal this year."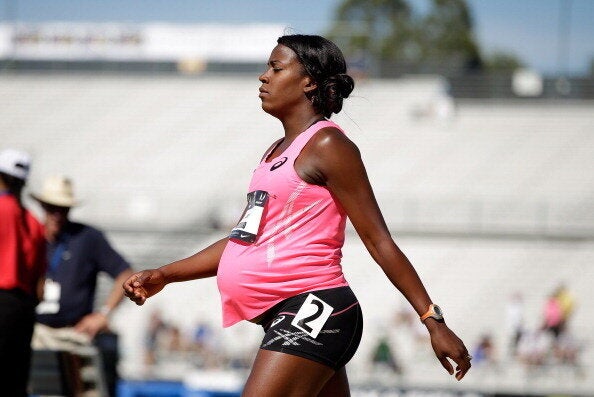 Alysia Montano, 34-week pregnant athlete