Picture the idyllic scene: two mothers, bidding each other farewell as one collects her child from a play date.
The little scamps come rushing out of the house, swiping at each other with what look like brightly coloured plastic swords.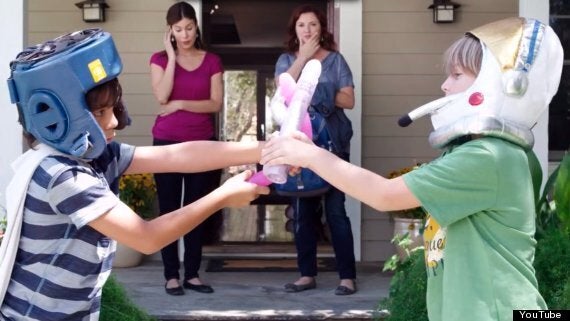 Those aren't swords! They're… they're… oh my...
They're dildos, that's what they are.
No this isn't the new Lady Gaga video, the latest David Cronenberg film or a wry comment on what it means to be male.
"If they find it, they'll play with it," the narrator intones, adding: "So always lock up your guns."
With the ad being released at the start of summer, Bond points out it's a time where children can be in unfamiliar environments – such as at sleepovers and play dates – and could potentially get their hands on dangerous items.
Bond added: "It presents it in a way that's humorous, it creates some levity for engaging someone in the conversation."