Heartbreaking footage of a woman being brutally beaten as her toddler desperately tries to intervene has emerged.
The two-year-old boy is seen trying to aim helpless kicks at the attacker as his mother lies on the ground being pummelled in the face.
The incident occurred in Salem, New Jersey on Tuesday night, the Associated Press reports.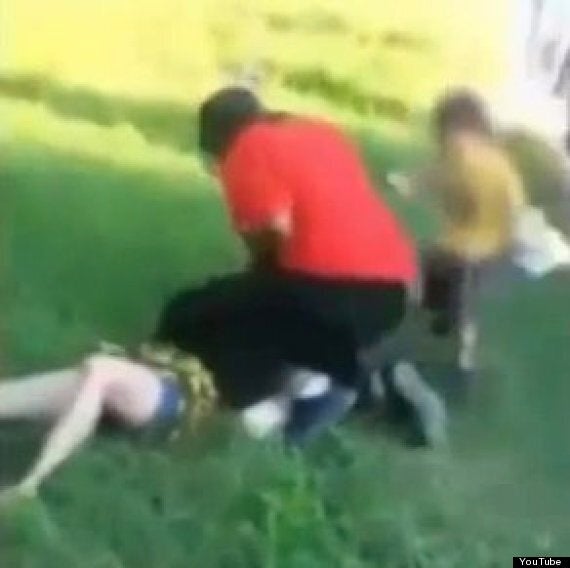 The little boy tried to protect his mother from her attacker
The footage was uploaded to Facebook and passed to police before the social media giant removed it.
The fight is said to have began after the woman accused the victim of spreading rumours about her and her manager at the nearby McDonald's where she worked.
Police have issued an arrest warrant for 25-year-old LaTia Harris, Pix11 writes.
Catherine Ferreira was left with limited vision in her left eye, a broken nose and numerous contusions after the attack, NJ.com writes.
Ferreira, 27, was also threatened with being shot during the incident. At one point Harris is seen threatening to strike Ferreira's young son, Xzavion.
"This video is physically sickening to watch," said Salem City Chief of Police John Pelura III.
He added: "There is a moral and social breakdown in the fabric of our society which is clearly evident when a woman gets pummelled in broad daylight in front of her child while a dozen people pull out their phones to record the incident instead of calling for help.
"There is so little regard for human life — by the actor and the bystanders."