The iPhone is a truly revolutionary product that's in the hands of millions of people -- and that's precisely the problem. How are you supposed to stand out from the crowd?
With a gold iPhone featuring Putin's face on the back, that's how.
This truly patriotic smartphone has been created by a company called Caviar which specialises in adding that extra bling to your iPhone whether it's leather, gold or a beautifully carved picture of Putin's face.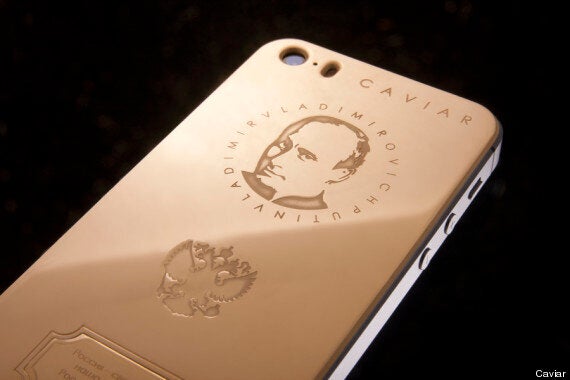 Called the 'Supremo Putin' this special edition iPhone 5s is, unsurprisingly an extremely limited edition costing $4,300 coming with its own display case and accessories.
Still not convinced then how about why Caviar decided to put Putin's face on the back of an iPhone:
"President Vladimir Putin has become a symbol of the new generation, strong-willed and a decisive leader. It was him that jewellers Caviar chose among the most important figures of our time."