Shia LaBeouf's erratic behaviour got him into trouble once again on Wednesday night, when the actor was reportedly arrested for causing a disturbance as he watched a musical on Broadway.
The actor was seen being led out of the Studio 54 theatre where the musical 'Cabaret' had been showing, after police were called, after he ignored security's requests to leave the venue.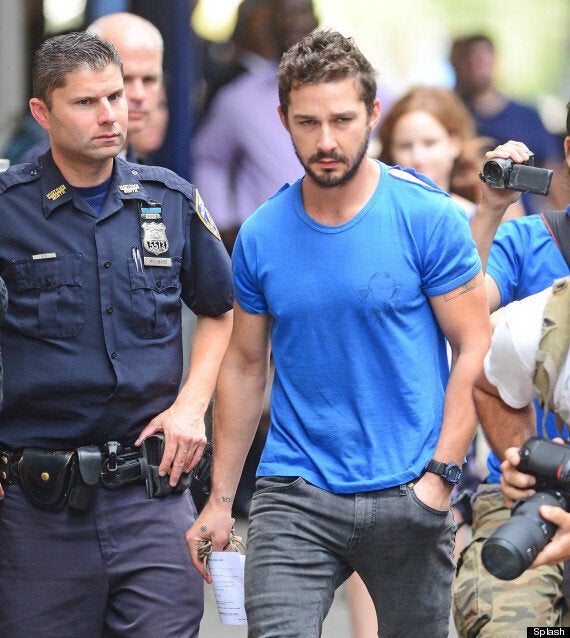 Shia LaBeouf escorted by police while leaving court following his arrest in New York City on Friday
Shia was later charged with two counts of disorderly conduct and one count of criminal trespassing, after causing a disturbance during the performance, smoking inside the venue and refusing to leave the premises when instructed to by police, according to Variety.
NYPD spokesman George Tsourovakas added: "He was being rather difficult and combative, verbally ... to the point where security guards asked him to please leave the premises and he refused.
"Police were called and he was detained and arrested."
Tony nominee Benj Pasek tweeted that he'd seen Shia in tears as he was led out of the 'Cabaret' performance in handcuffs half-way through the show, but then we'd probably be crying too if we knew we were going to miss the closing number.
Meanwhile a bystander uploaded this photo to Instagram, which shows Shia being arrested after police arrived at the theatre.
Meanwhile, some have speculated that Shia's behaviour may be a part of his #IAmSorry performance art campaign, which began with an installation in Los Angeles, after the star was accused of plagiarism for a short film he'd produced.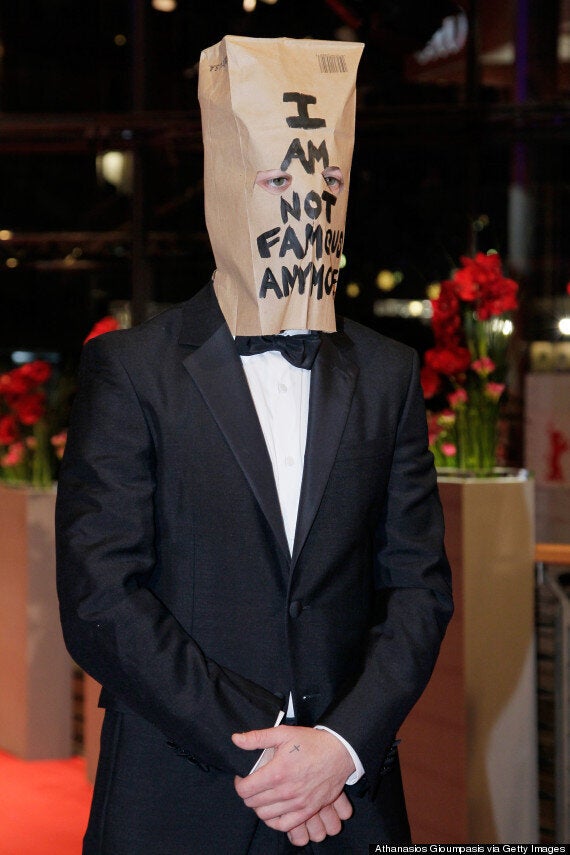 Shia goes to extremes to hide his bad hair day
For his first exhibition, the actor sat in a room with a bag over his head with the message "I Am Not Famous" scrawled on it, which he'd previously worn to the premiere of his film 'Nymphomaniac'.
According to a witness quoted in The Mirror, who was present at the 'Cabaret' debacle: "Honestly, I wasn't thinking of drunk or drugs. I was thinking he was working on a role, because it was that extreme.
"If we didn't know who he was, we'd assume he was a bum, literally, from how he looked and how he was acting."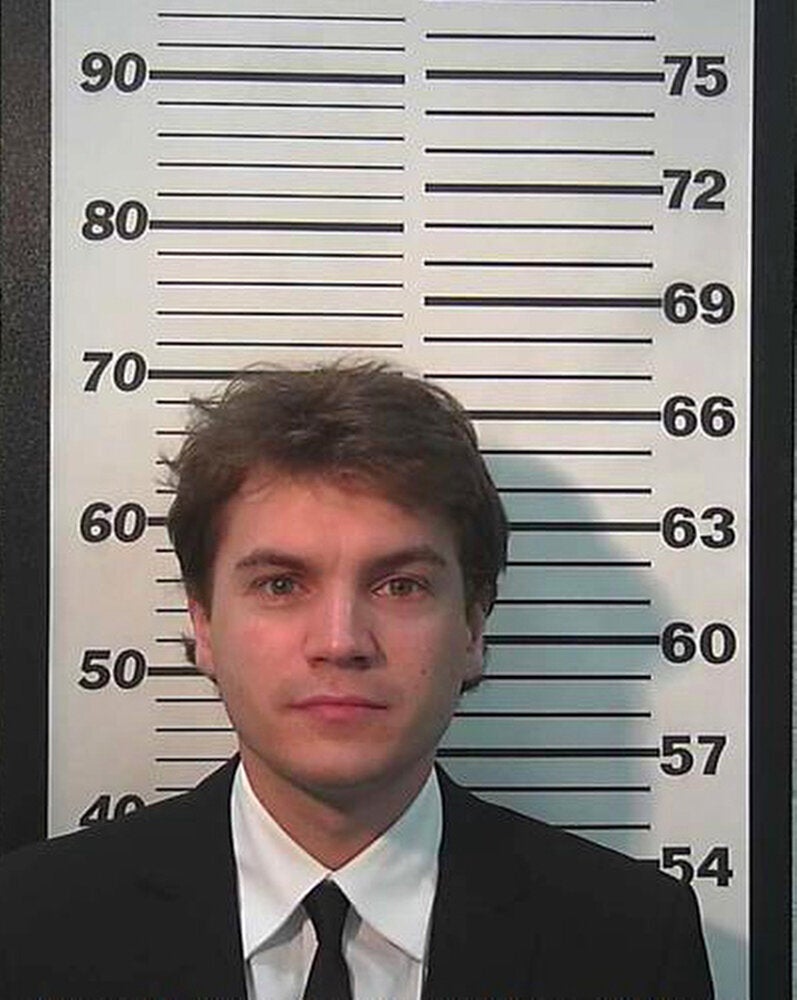 Celebrity Mugshots
href="http://www.facebook.com/HuffPostUKEnt"target="_hplink">LIKE US ON FACEBOOK

| FOLLOW US ON TWITTER